Toray Plastics (America) Is Sharing Knowledge About Getting gmore From A Film Supplier With PACK EXPO International 2016 Attendees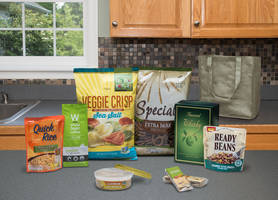 CPGs and converters are meeting with Toray in booth N-5879.
North Kingstown, Rhode Island (November 6, 2016)-Toray Plastics (America), Inc. (www.toraytpa.com), the only United States manufacturer of polypropylene, polyester, metallized, and bio-based films and the global leader in film technology innovation, is sharing with Pack Expo attendees steps they can take that will help them get the most from their relationship with their film supplier. Toray Plastics (America) is an award-winning leader in film technology innovation and is also known for its collaborative spirit and ability to leverage its global resources. The booth is N-5879.
"Packaging professionals face unprecedented challenges," says Chris Voght, Senior Director of Sales and Marketing, Torayfan® Division. "We know what it's like to be in their shoes. Managing a supply chain, dealing with market forces, carving out efficiencies, meeting deadlines, getting to market quickly, and staying ahead of the competition, are just some of the pressures they face daily. At Toray, we're committed to exceeding customers' expectations and feel privileged to be meeting with CPGs and converters who want a proven partner that can help them get the job done."
Visitors to the Toray booth are also seeing and learning about a variety of film innovations, including the following:
Torayfan® CBS2 PVdC-free BOPP film; the LumiLid® portfolio of dual-ovenable, FDA-compliant, IMS-certified PET lidding films; the Torayfan® Over-the-Mountain portfolio of BOPP films; Lumirror® MR20 eco-friendly, PET metal-transfer film; Torayfan® MWX6 and MWL metallized white cavitated BOPP films for gas-flushed applications; Lumirror® QN497 ultrahigh-gas-barrier metallized PET film; Torayfan® TreaTear® DR72 directional-tear CPP sealant film for retort and non-retort pouches; Lumirror® QN506 ultrahigh-gas-barrier transparent PET film; Torayfan® RS03 RipStop high-tensile OPP box handle reinforcement film; Barrialox® SBR2 high-barrier, transparent, aluminum oxide-coated PET retort film; and Toray HP Indigo Pack Ready OPP, PET, extrusion-coated OPP and PET, metallized, barrier, and sealant print-web films.
For more information about Toray Plastics (America)'s OPP and PET films featured at Pack Expo International 2016, contact
Mary Gervais at mary.gervais@toraytpa.com or 401-667-2281.
Toray Plastics (America), Inc., is a leading manufacturer of polyester, polypropylene, bio-based, and metallized films for flexible and rigid packaging, lidding, graphic, industrial, optical, and electronic applications, and polyolefin, polypropylene, and polyethylene foams for the automotive and flooring industries. The company is a subsidiary of Toray Industries, Inc., the world leader in synthetic fibers and textiles, carbon fibers, plastics, chemicals, pharmaceuticals, and high-performance films, which has annual sales of approximately US$19 billion.
For more information about Toray Plastics (America)'s complete line of films and foams, contact Mary Gervais at mary.gervais@toraytpa.com or 401-667-2281.
Toray Plastics (America), Inc., is located at 50 Belver Avenue, North Kingstown, RI 02852-7500; telephone 401-294-4511, fax 401-294-3410. Visit the Toray Plastics (America), Inc., website at www.toraytpa.com.
Media Contact:
Claudia Kreiss
Kreiss Communications
973-746-0575
ckreiss@kreisscommunications.com
More from Agricultural & Farming Products