Industrial / Specific Purpose Computers
TM-5040 Medical Computers Now 60601-1 4th Ed Medically Certified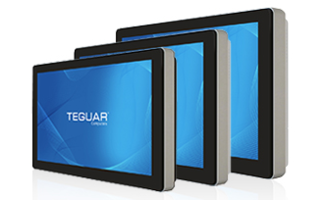 One of Teguar's most popular medical computer series, the TM-5040 Series, is now available with 4th Edition 60601-1 medical certification. Previously, Teguar offered the series with 3rd Edition certification.  With 4th Edition IEC 60601-1 / EN 60601-1 / UL 60601-1 certification, these computers meet higher standards for electrostatic discharge and ensure the highest level of patient and user safety.
The TM-5040 Series is available in screen sizes of 15.6", 18.5" and 21.5" and features the powerful Intel Skylake 6th Generation Celeron and Core i5 CPU. These computers have 2x DDR4 RAM slot capable of supporting up to 32GB of RAM. They also have TPM 2.0 security hardware, providing the up most protection for patient data. The TM-5040 Series is equipped with abundant I/Os with optional isolated LAN, USB, and COM for connectivity with other medical devices as well as scanners, printers, and various monitors. For further connectivity, this series is available with a mini-PCIe slot, WiFi, Bluetooth, a built-in 2MP webcam. Modular expansion options include a stand along MSR, a variety of RFID Readers (HID Prox, LF 125Khz, HF 13.56Mhz, and even UHF 900Mhz) for all card and tag types. If users need more, there is also a 3-in-1 module that includes RFID, Smart card, and 2D barcode reader compiled into one housing.
The housing of these computers remains unchanged, built with a durable die-cast aluminum chassis, available in black or white with anti-microbial properties. The front of the units are IP65 waterproof rated and can withstand strong medical grade cleaners, so you can spray or wipe them for frequent cleanings. These PCs are also fanless, which prevents the buildup of dust on internal parts, giving the computers longer lifecycles and allowing for completely silent operation. The TM-5040 series is designed with soft edges and rounded corners, so the computers can be mounted on a medical cart or ergonomic arm and move around your facility easily and safely.
The TM-5040 Series of All-in-One Medical Computers will provide reliable performance for your medical team 24/7, 365.
View all of our medical computers and contact us today to discuss your project and learn more.
Contact This Company Download Spec Sheet
More from Mechanical Components and Assemblies