The Value of a Documented Tool Transfer Procedure for Injection Molding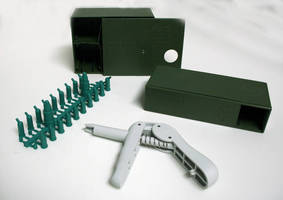 When it comes to tool transfer for injection molding production relocation - following a well-executed documentation procedure is critical. This is what makes it possible to have uninterrupted production.



Considerations for Transfer of Injection Molds from Vendor to Vendor



Avoid the inherent stress of the tool transfer by making sure you consider every angle that might be affected by the process. Some of these considerations include:

• Choosing a financially stable company

• Verifying the company has a documented tool transfer process

• Verification that no steps of the process are missed

• All pertinent tool information transfers should be verified



Make sure you discuss details such as project time lines, expectations and frequency of project updates with your injection molder as early as possible in the tool transfer process.



Documented Tool Transfer Procedures



A tool transfer team should be in place from the very beginning of the evaluation process. The strongest teams consist of a representative from each of the most pertinent departments.



Engineering through production departments need to be appraised of the documented details of the tooling project process so they can understand what to expect when the tools arrive at their facility.



Forming effective partnerships is also essential. Items that need to be provided to your injection molder for the evaluation and start of the project are as follows:

• Drawings

• Mold specifications

• Part information

• Production details

• Any other value-adding information or auxiliary equipment



Value Expansion and Evaluation for Manufacture-ability



Maintaining manufacture-ability means expanding your value by the injection molder properly evaluating the transfer process for:

• Condition of the mold

• Resin selection

• Part geometry

• Quality of specifications

• Clear, consistent documentation



These evaluations also require upfront planning, investment, communication and clear identification of goals. The process also lays the groundwork for any unforeseen events and discoveries.



Performance Evaluation



Validations are required for effective performance evaluation as well. The performance of FAIR's and CAP's not only help with evaluation, but also with the approval of the production rungs - after verification of part conformance and specifications.



Production process evaluation happens after the validation and before the new molder begins to manage and produce the new parts. It is an advantage to engage with industry specialists like Crescent Industries who have been showcasing the documented tool transfer procedure as well as a systematic approach to transferring tools.



Transferring injection molds from vendor to vendor can be a difficult and stressful time for any customer, what could possibly be easier than allowing Crescent Industries to take care of all the details of the tool transfer process for you.



Choose Industry Experts for Your Tool Transfer



Crescent Industries has been in business for over 60 years and has consistently remained profitable even throughout the downturn in our greater economy.  We have successfully transferred over 250 tools for our customers since the year 2000.



Crescent Industries has a documented tool transfer procedure and systematic approach to transferring tools.  We make it easy for our customers by taking care of all the details for you.





More from Laboratory and Research Supplies and Equipment