Vision and Imaging Sensors / Detectors
The Sensor People will be Exhibiting at SLAS 2019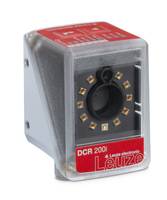 Leuze electronic presents smart sensor solutions at the SLAS 2019 International Conference and Exhibition, booth 253, from February 2tnd – 6th 2019 in Washington, DC. Visitors can look forward to the latest developments from the sensor people for 1D & 2D bar code readers, sensors, and vision systems for the laboratory automation industry.
Leuze electronic will be demonstrating the Lab Automation portfolio including Bar Code Readers for 1D laser/single line scanners, 2D imager based readers, smart cameras and optical sensors. 2019 brings the debut of the new Leuze electronic Interactive Lab Automation brochure. This new brochure allows customers to interact with focused applications and see how Leuze electronic products are being used to solve these needs. Typical applications include carousel reading with short reading distances starting at 15mm, multi-lane scanning, point of care, immunohistochemistry/microplate/pcr, part in place and decapping sensing.
Some exhibiting products include, our BCL 95 - a new, cost effective, laser based 1D reader designed for up to 6 lanes in a compact housing. The DCR200i series offers 5 different optics options that allow reading of both 1D and 2D codes with reading fields starting from 40mm up to 800mm. Our unique BCL 148 continues to offer one of the largest reading field distances in the industry all within one reader. Reading field can be programmed from 30mm up to 310mm equating to 16 lanes of availability.
The series 3C optical sensors are available as polarized retro-reflective photoelectric sensor or diffuse sensor with background suppression using either LED, laser-visible or infrared. Models include Power Reserve for added sensing capability, easy handling ability and many modular options. For liquid presence and fill requirements a specially designed H20 Sensor set has been developed specially tuned for these applications.
The Sensor people are excited for another opportunity to be a part of SLAS 2019 and look forward to sharing our smart sensor solutions in booth 253.
Contact Information
Sarah Miller
Leuze electronic
55395 Lyon Industrial Drive
New Hudson, MI 48165
P:248-486-4466
Marketing.us@leuze.com
www.leuzeusa.com
More than 50 years experience have made Leuze electronic real experts in innovative and efficient sensor solutions for industrial automation. Its main focus is on the areas of intralogistics, packaging industry, machine tools and automotive industry as well as laboratory automation. The product range includes switching and measuring sensors, identification systems, solutions for image processing and data transmission and also occupational safety components and systems. Leuze electronic was founded in 1963 at the current headquarters of the sensor system manufacturer in Owen/Teck, southern Germany. With its extensive international sales and service network, competent consulting and reliable customer service, Leuze electronic serves customers worldwide. More than 1200 sensor people at 22 locations are involved in development, production, sales and service – supported by more than 40 sales partners around the world. Every single day, each one of them delivers the Smart Sensor Business promise to their customers: to think easy, share experience, offer proximity and create the future: www.smart-sensor-business.com
More from Controls & Controllers