SCHURTER Fuseholders Will Meet New Standard for Improved Fire Safety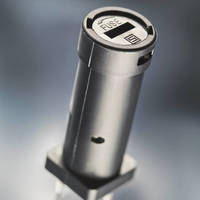 Santa  Rosa,  CA — SCHURTER is upgrading its fuseholder portfolio to meet the new IEC/EN 60127-6  standard, which becomes effective in October 2017. The revised standard outlines new requirements for enhanced fire safety. Consistent with its legacy of being first to market with internationally approved shock-safe  fuseholders, SCHURTER continues to provide customers with components approved by the most current industry standards.



An increased demand for more stringent fire safety standards is the result of hazards associated with appliances that are operating without supervision, such as coffee machines, dryers or high-powered heaters.  Accordingly, the IEC/EN 60127-6 requires that all manufacturers of fuseholders and appliance inlets with integrated fuseholders must test the  glow-wire resistance of the materials they are using and, where necessary, replace non-compliant material with new glow-wire resistant material. Manufacturers are given a transition period through autumn 2017. All manufacturers are required to supply only products compliant to the new standard following the cut off date at the beginning of October 2017.



About 80 of the SCHURTER product types are affected by the revised standard. The company is currently in the process of testing and converting the assortment of fuseholders and appliance inlets with integrated fuseholders  that meet the new requirements. SCHURTER continues its commitment to providing high quality and reliable products to its customers worldwide. For an overview of the products currently in transition and to track their  status visit: fuseholder.schurterinc.com



About SCHURTER  Inc.



SCHURTER is a progressive innovator and manufacturer of Circuit Protection, Connectors, Switches, and EMC Products to the electronic and electrical industries worldwide. SCHURTER's three divisions: Components, Input Systems and Electronic Manufacturing services are formed to provide customer specific products and services, which focus on clean and safe supply of power and making equipment easier to use. These core competencies bring a high degree of innovation to SCHURTER's main markets IT/Telecom, Medical, Space and Renewable Energy.



SCHURTER meets its customers' highest demands through certified quality, environmental and safety  management systems including ISO 9001, ISO 14001, OHSAS 18001 and highly developed processes  (Six  Sigma method). Excellent services are upheld through the consistent application of an all encompassing quality management system.



SCHURTER  Inc.,  Santa Rosa, California is the exclusive North America sales and distribution office for the SCHURTER Group. 

More from Architectural & Civil Engineering Products