Sandvik Coromant and WFL Millturn to Present the Latest CNC and Tooling Technologies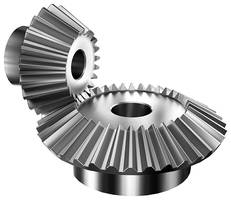 Presenting local manufacturers with solutions to increase productivity, reduce waste and streamline operations
Scappoose, OR – On February 20 and 21, 2019, global technology partners Sandvik Coromant and WFL Millturn will host a joint event at the Oregon Manufacturing Innovation Center (OMIC), an industry collaboration and research facility helping to provide solutions for metals and other manufacturing challenges. Sandvik Coromant provides the latest cutting tools and solutions to support and advance the future of manufacturing around the globe while WFL Millturn technology offers world-leading multifunctional complete machining centers for complex components with the highest level of precision.
The event at OMIC will give local manufacturers the opportunity to network and learn from global experts about the latest CNC and tooling technologies available in today's marketplace. Running on WFL Millturn multi-task machines, demonstrations include how to boost productivity with PrimeTurning™, how to cut operational waste and improve machine utilization using CoroPlus® and how to minimize vibration in long overhangs with Silent Tools™. A main attraction will be Sandvik Coromant's InvoMilling™, which is a process for machining external gears, splines and straight bevel gears with unmatched flexibility, making it very attractive for small batch production and when short lead times are crucial. The solution benefits from the capability of WFL Millturn multi-task machines and machining centers to produce many different gear profiles with the same set of tools.
According to Dale Johnson, Strategic Account Manager at Sandvik Coromant, "The impact that this technology can have for a local manufacturer is substantial. They could see a cost savings in the hundreds of thousands of dollars, not to mention the ability to be much more competitive." Dale continues, "For example, it is very likely that a local gear manufacturer must run the part on several machines to complete a single component. Using InvoMilling™ technology, along with advanced machine capabilities, that shop could produce parts with complex shapes and features on just one machine, thereby eliminating old or outdated machinery and freeing up valuable floor space and providing capital to reinvest in other equipment."
Customers that are using a MILLTURN™ of WFL can very easily program workpieces (including all the gear features), simulate, machine all operations and then measure before taking of the perfect part out of the machine. According to Kenneth Sundberg, managing director of After Market Sales at WFL, "This and the expertise manufacturing competence is the work WFL does every day and how the company differentiates itself from the competition. The main benefit, is reduced floor-to-floor time. Having advanced programming and simulation software, metrology equipment in the machine itself means that manufacturers can double check their work without having to take a workpiece out of the machine. Like with everything else in multitasking machining, its primary benefits are reducing setup time and minimizing the number of points during the manufacturing process for potential human error to occur. Complete machining of large gearing is ideal in a MILLTURN™ of WFL and many customers worldwide are realizing this and have fully bought into this technology shift."
Click here to register or find out more information about the event.
About WFL Millturn Technologies
WFL Millturn Technologies GmbH & Co. KG is the leading supplier in the field of Millturn CNC machines a global company with operations in Europe, Brazil, China, Russia and the US. Millturn machines a complex numerical control (CNC) machines capable of machining complex parts with within one machine.
Sandvik Coromant
Part of global industrial engineering group Sandvik, Sandvik Coromant is at the forefront of manufacturing tools, machining solutions and knowledge that drive industry standards and innovations demanded by the metalworking industry now and into the next industrial era. Educational support, extensive R&D investment and strong customer partnerships ensure the development of machining technologies that change, lead and drive the future of manufacturing. Sandvik Coromant owns over 3100 patents worldwide, employs over 7,900 staff, and is represented in 150 countries.
For more information visit www.sandvik.coromant.com
Follow us on social media:
Facebook | YouTube | Twitter | LinkedIn | Instagram
Contact details for editorial inquiries
Angela Roxas, PR & Sponsorships – Sandvik Coromant
Phone: (201) 294-9160
Email: angela.roxas@sandvik.com
More from Computer Hardware & Peripherals