Ready-To-Use Slurries Lower Operating Costs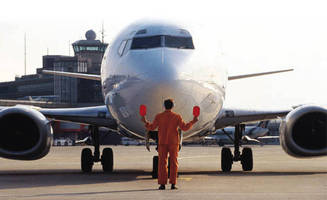 APVSPATH's Masking Systems are a proven processes for the high temperature diffusion coating industry. Slurry masking is an important element of these systems. Slurry masking, an industry standard process for over 40 years, is a highly successful method of masking hardware against aluminide and chromide coatings. It is estimated that 40 to 50 million parts have been masked with APVSPATH's Masking System and slurry components.

Our customers constantly look for ways to reduce costs and remain sensitive to environmental issues. Recent worldwide economic distress and ever increasing commodity prices further exacerbate these concerns. In response, APV brought another technological innovation to their masking system, the Ready-To-Use Slurries (RTU). These slurries are shipped ready made SPATH, eliminating the first few steps in the Masking System process. APVSPATH's Ready-To-Use Slurries require only a quick hand stir, and then the dipping and/or painting of the alloy/super alloy part being masked can proceed.

The many benefits of APVSPATH's RTU Slurries:

Significantly Reduces Labor for Slurry Preparation:

Eliminates need to weigh ingredients

Eliminates need to mix ingredients for slurries

Reduces need to mix slurry that has settled

Reduces need to add powder/binder to slurries

Reduces Labor for Maskant Application:

Ease of application (no bubbles, "lumps", improved adhesion)

Eliminates need to handle powders

User-friendly

Eliminates need for "experienced" operators

Improves Environmental Impact:

Eliminates waste (slurry mixture can be capped and re-used)

Conserves Energy (oven drying is unnecessary)

Remains in Suspension for Long Periods of Time

Ensures Slurry Consistency/Reliability; removes operator from the process

Provides Less Coating Leakage and Decreases Alloy Depletion

Customers are exceptionally pleased with the processing advantages of APVSPATH's RTU Slurries. Contact us today to find out how easy it is to implement these slurries into your diffusion coating masking processes. APV can truly be your SPATH "Resource For Solutions(TM)!"


More from Electrical Equipment & Systems