Raymond Offers I.D. Systems' Wireless Asset Management Solutions for iWarehouse® Fleet Optimization System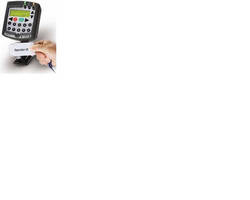 Hackensack, NJ, April 26, 2010-The Raymond Corporation, a leading global manufacturer of material handling solutions, and I.D. Systems, Inc. (Nasdaq: IDSY), a leading provider of wireless asset management technology, have entered into a marketing agreement under which Raymond will now offer I.D. Systems' asset management solutions to support Raymond's iWarehouse® fleet optimization system. In conjunction with the agreement, Raymond has certified I.D. Systems' interactive, on-vehicle computers to extract real-time data directly from Raymond® lift trucks through Raymond's exclusive iPort® interface, which is a single connection to the lift truck vehicle manager.

"I.D. Systems has demonstrated that it can deploy and support our iWarehouse solution very effectively, and we are very pleased that I.D. Systems is one of our certified iWarehouse solution providers," said Chuck Pascarelli, president of sales and marketing for Raymond. "This technology helps us to provide the industry's most flexible, robust fleet optimization technology for industrial trucks."

The exclusive open-architecture design of Raymond's iPort enables facilities to choose the qualified third-party technology that works best for their operations to facilitate the gathering and reporting of data. Through the iPort, data can be captured for more than 200 customizable data points and synthesized into easy-to-read graphical reports through the iWarehouse Gateway(TM), a data analysis and reporting Web portal that can help facility managers encourage proper operation, reduce operating costs and increase productivity.

"We are delighted and gratified to strengthen our relationship with Raymond through this marketing agreement and technology certification," said Peter Fausel, I.D. Systems' executive vice president of sales. "The proven effectiveness of our patented PowerFleet vehicle management technology and our flexible wireless communication options make I.D. Systems an ideal technology provider to help bring Raymond customers significant return on their investment through the iWarehouse system."

About Raymond:

Raymond is a global provider of material handling solutions that improve space utilization and productivity, with lower cost of operation and greater operator acceptance. Raymond offers the iWarehouse system, an enterprise fleet optimization solution for warehouse and distribution center managers to collect and analyze real-time lift truck data to maximize fleet productivity and reduce costs. High-performance, reliable, ergonomically designed Raymond lift trucks range from a full line of manual and electric pallet trucks and walkie stackers to counterbalanced trucks, Reach-Fork® trucks, orderpickers and dual-purpose (pallet handling/case picking) Swing-Reach® trucks. To get more information or locate a Raymond Sales & Service Center, visit www.raymondcorp.com or call (800) 235-7200.

About I.D. Systems:

Based in Hackensack, New Jersey, with subsidiaries in Texas, Germany, and the United Kingdom, I.D. Systems is a leading provider of wireless solutions for securing, controlling, tracking, and managing high-value enterprise assets, including vehicles, powered equipment, trailers, containers, baggage, and cargo. The Company's patented technologies address the needs of organizations to monitor and analyze their assets to improve safety, security, efficiency, and productivity. For more information, visit www.id-systems.com.


More from Sensors, Monitors & Transducers