ProfiSignal Software Overview: Process Monitoring and Automation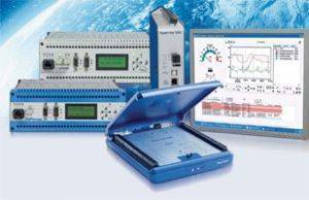 Delphin ProfiSignal Software Analyzes and Trends Data



CHESTERLAND, OH — At CAS DataLoggers we occasionally receive calls from customers with questions about Delphin ProfiSignal's licensing model. In this brief Technical Article originally from Delphin Technology we explain how ProfiSignal licensing works. This professional data acquisition software is ideal for monitoring and automating your industrial or lab process, complete with archiving and trend functionality.



Packaging:



With the purchase of any Delphin datalogger, we supply the latest version of the DataService Configurator software as well as the latest firmware on a CD. This CD is encrypted with the "license.lic" license code.



If you have also purchased Delphin ProfiSignal software (or it is included in the purchase package), the CD will also contain the corresponding ProfiSignal version (Viewer, Go, Basic or Klicks) with the same "license.lic" license code. These different Delphin ProfiSignal versions are based on the number of channels (including virtual and/or software channels) that you can use simultaneously within a project.



Delphin has three levels of channel numbers:





Max. 40 channels,



Max. 250 channels,



Unlimited numbers of channels.



You need to state the number of channels required prior to purchasing the software. The different software versions are shown in the following table:



Standard or Separate:



Purchase of the Delphin Expert Key, Expert Logger, Expert Transient and LogMessag edevices includes ProfiSignal Go as standard. For the ProfiMessage or Expert Vibro range you can separately order the required ProfiSignal version.



With ProfiSignal Viewer, you can analyze offline-saved *.hds (projects) and *.drp (reports) files, evaluate them, and export the data from offline trends into *.csv / ASCII files.



Version Details:



ProfiSignal Go enables you to analyze and export data both online and offline. If users want tocreate and process complete projects using ProfiSignal, they require either ProfiSignal Basic or ProfiSignal Klicks.



Note that ProfiSignal can be installed only once per PC, and must be activated within 30 days of the purchase date either online or via Delphin. Each extra PC requires a paid license. The Runtime version might be sufficient for requirements here.



Functions for each version can be extended by activating additional modules. If, for example, you wish to use an SQL database, you may order Delphin's AlarmManagement or Audittrail options separately. For Expert Vibro devices, we recommended you also buy the Vibro option, specially developed for analyzing vibrations.



CAS DataLoggers:



CAS Data Loggers is an experienced distributor of data loggers, paperless recorders and data acquisition equipment. We have been in business for over 20 years, and actively involved in selling data loggers and real-time systems since 2001. We want to help you select the most appropriate product for your application, and we also provide free on-call technical support on all of our products.



We can also provide value-added services including on-site installation, wiring and packaging, engineering and design services, and complete turn-key systems.



For more info on Delphin Data Loggers, Profisignal software, or to find the ideal solution for your application-specific needs, contact a CAS Data Logger Applications Specialist at 800-956-4437 or visit our website at www.DataLoggerInc.com.



Contact Information:

CAS DataLoggers, Inc.

8437 Mayfield Rd.

Chesterland, Ohio 44026

440-729-2570

800-956-4437

sales@dataloggerinc.com

www.dataloggerinc.com 

Related