Popular Weather Software Interfaces with Columbia Weather Systems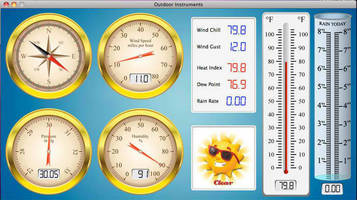 Weather View 32 software for PC and WeatherSnoop for Mac now operate with any weather station from Columbia Weather Systems. Previously available only for the modular Capricorn 2000 line, these popular third-party software packages now interface with the Weather MicroServer, making them compatible with the all-in-one sensor weather stations including Orion, Magellan and Vela systems.

Weather View 32 operates on the MS Windows platform while WeatherSnoop utilizes the Mac operating system. Both software packages offer display, graphing and database options, as well as Internet capability.

Professional weather monitoring systems from Columbia Weather Systems provide instantaneous meteorological data to industry and government agencies for operational decisions affecting profit and safety.


Related