Personalize Every Project with Kolbe's Customizable Options for Windows and Doors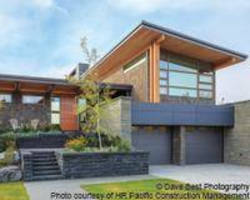 Kolbe's customizable options for windows and doors



Wausau, Wisconsin - Kolbe windows and doors are crafted to each homeowner's desired style and specifications. More than shapes and sizes, these one-of-a-kind, built-to-order products have multiple options for customization with colorful finishes, wood species, automated operation, hardware, glass types, divided lite patterns, and mulled configurations that bring together multiple windows into unique, expansive combinations.



Every product that Kolbe displays at the International Builders Show (IBS) will demonstrate the individualized approach possible with its products. Attendees can explore these customized examples on exhibit in Kolbe's IBS booth #C2608.



Cindy Bremer, Kolbe's vice president of marketing, explains, "Because we offer so many choices, we enjoy showing examples of how our products can be tailored to enhance the personality of each home's design – inside and out."



Kolbe's customizable options for windows and doors



Bremer continues, "Beyond the typical palette of whites and beiges, more homeowners are leaving their thumbprint in color. Whether a bold accent or a subtle match with their surroundings, color and wood species help define the character of a home."



At IBS, visitors can see a bright Turquoise finish on extruded aluminum exterior and Coffee Bean stained, vertical grain fir wood interior of an Ultra Series XL awning. Pumpkin Spice was the color chosen for the exterior of a VistaLuxe® complementary sliding window configured as a center-opening quad unit with Spanish Cedar wood on the interior.



"At Kolbe, our goal is to bring your vision to life. If your vision is to have wall of windows formed from unusual mulling configurations, we'll bring the skills and artistry to make it so," says Bremer. Four custom mull units displayed at IBS highlight the VistaLuxe Collection's contemporary aesthetic and high performance.



Kolbe's customizable options for windows and doors



The versatility of the Collection is shown with different configurations of VistaLuxe products, which include casements, awnings, an entry door, direct sets, geometric direct sets and 90-degree corner direct sets. Each display features a dramatically different style on both the interior and the exterior. One unit takes a near-industrial, modern approach with a Clear Anodized, Flush style exterior, finished on the interior with white paint to seamlessly blend into the wall. Another unit has a Driftwood color mica coating on the Accent style exterior and custom interior features such as Beech wood with a bullet-shaped interior extension jamb. A custom Fire Engine Red paint on the door panel of a third display adds a pop of color, while an awning with a Marvel™ electric operator adds unique functionality to a fourth display.



"Today's convenient, wireless technology allow windows and doors to be automatically opened, closed and unlocked with the touch of a button or flip of a switch," notes Bremer. "Not only is this ideal for integrating with electronic security, it's perfect for windows that may be hard to reach. Multiple units can even be operated from one control."



Kolbe's customizable options for windows and doors



In addition to the electrically operated awning, other windows and doors are available with integrated technology. At IBS, elegant, secured access is illustrated in several displays, including an Ultra Series multi-slide door controlled by a touch screen and Summit Automation electronic operator, and a Hickory plank entry door with an electronic multi-point lock.



Kolbe's customizable options for windows and doors



"Our team is continually reinventing what can be done in the window and door industry. We welcome the challenge of the extraordinary, of pushing the boundaries," says Bremer.



For more inspirational ideas and customizable options for window and door products from Kolbe, please visit www.kolbe-kolbe.com.



What began in 1946 as a two-brother team has grown into an internationally respected manufacturing company. Kolbe Kolbe Millwork Co, Inc. remains a privately held, community-oriented business located in Wausau, Wisconsin. Covering nearly one million-square-feet, its state-of-the-art facilities feature high-tech machinery and a design center to present the creative possibilities offered by Kolbe windows and doors.









More from Test & Measurement