Paradigm Imaging Group's ROCKET II Scanner Controller® Wins Top Product Award!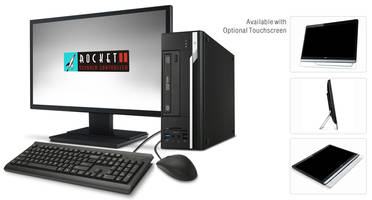 Costa Mesa, CA – April 6, 2017 – Paradigm Imaging Group, a leading distributor of large-format scanning and printing solutions, announces that their Rocket II Scanner Controller has won Wide-Format & Signage's 2017 Top Product. The Top Products Awards feature the breakthrough products that have been a valuable asset to wide and grand format businesses over the last year.
Paradigm's exclusive Rocket II Scanner Controller® takes large format scanning & copying to a whole new level. Bringing performance, ease of use and excellent scan quality for Graphic Arts, Fine Art, Photography, Pre-press, Reprographics, Point of Purchase, GIS, Mapping, CAD, AEC and document archiving applications. Used for large format copying, the Rocket II Scanner Controller features an optimized architecture which yields a fantastic combination of value and performance delivering the best possible performance from large format scanners.
The newly enhanced Rocket II Scanner Controller comes equipped with a faster processor, upgraded graphics capabilities and is network ready which makes it the fastest and more affordable large format scanner solution.
Randy Geesman, President of Paradigm Imaging Group, states "We are extremely honored to have received this award for our Rocket II Scanner Controller. Thank you Wide-Format & Signage!"
Winners will be announced at the 2017 ISA show in Las Vegas, and featured in the April 2017 issue of Wide-Format Imaging magazine.
About Paradigm Imaging Group
Paradigm Imaging Group is a large format solutions provider whose expertise extends from scanning and outdoor applications to imaging systems integration, software development and product distribution. Paradigm counts among its clients companies in engineering, construction and manufacturing, and the sign industry, as well as numerous public agencies at all levels of government. Since 1989, Paradigm has grown to become a leading provider of large format scanning and printing solutions.
PARADIGM IMAGING GROUP
3010 RED HILL AVENUE
COSTA MESA, CA 92626
(888) 221-7226
Contact:
Marilu Lopez
Email: marilu@paradigmimaging.com
Web site: http://www.paradigmimaging.com
More from Sensors, Monitors & Transducers