OSI Optoelectronics Offers Engineering, Prototyping and Contract Manufacturing Services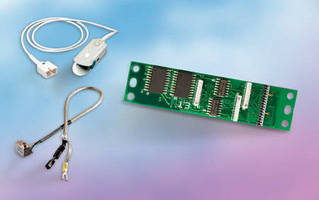 OSI OptoElectronics (www.osioptoelectronics.com), an OSI Systems Company, global suppliers of high performing standard and OEM photodiodes, high power light sources, optoelectronic components, and value-added assemblies, announces expanded contract manufacturing capabilities. OSI offers vertical integration and assembly of optoelectronic devices, including complete product engineering and design, manufacturing, assembly, and inspection services to meet customer requirements.

In addition to an extensive assortment of standard products, OSI has been developing and manufacturing OEM and custom solutions, including integration into micro-electronic assemblies, printed circuit boards (PCBs), and state-of-the-art embedded circuitry for leading technologies and industries. Custom overmolded cables, box-building and packaging can also be supplied. Applications include medical, military, security, industrial, commercial, and semiconductor manufacturing markets.

From engineering, prototyping, product launch and assembly, to inspection and quality control, OSI offers a full menu of contract manufacturing services, providing cost-effective, quick turnaround, and high reliability components and assemblies. Qualified to Mil-I-45208, ISO 9001:2000 certified and FDA registered manufacturing operations, OSI delivers complete silicon and InGaAs optoelectronic product manufacturing solutions, per customer specifications.

For more information about OSI's new contract manufacturing services, please visit: http://www.osioptoelectronics.com/.


Related