Ondrives Commercial Power Transmission Range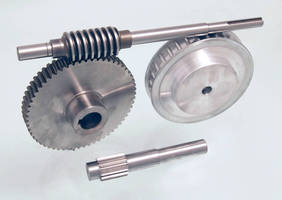 Ondrives Ltd has branched out into commercial power transmission parts, making their product range even bigger than ever before. The ever-favourite precision mechanical components are still available with a new precision gear range also introduced.

In summary, the commercial power transmission range includes all of the following as standard - toothed bar stock, pulleys & belts (guides & tensioners), sprockets & chains, bevel gears, worms & wheels, anti-backlash wormwheels, internal gears, double gears, anti-backlash gears, pinions & pinion shafts, racks, worms & wheels, spur gears and helical gears (both parallel & crossed).

These products are normally available off-the-shelf or on quick turnarounds as standard ensuring customer's just-in-time requirements are met, states Marketing Manager Amanda Laughton. "We aim to keep the most popular parts in stock as we know everyone always needs everything in a hurry & where we can't we try to achieve the quickest delivery times possible".

Specials are also easily catered for as investment in the latest 3D CAD & CNC technology ensures they can be quickly drawn up & put into production. One-off's as well as batch quantities are welcomed.

All are available to order securely online at www.ondrives.com where the e-cad service is also available. This is our online service for configuring and downloading our 2D and 3C CAD models.

Don't forget Ondrives also offer their gearbox range, couplings, linear motion parts, fasteners, bearings, anti-vibration, springs and mechanical products as standard with over 60,000 products available.

More from Agricultural & Farming Products