Nylon Plugs for Maintenance Work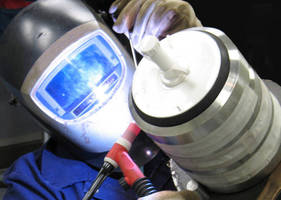 Blocking pipes in order to carry out routine maintenance, repair work, leak testing or even for weld purging is easy with Pipestoppers® Nylon Plugs.



The Pipestoppers® Division of Huntingdon Fusion Techniques HFT® manufacture these low cost, light weight Nylon Plugs for a variety of applications from 0.5 to 6" (12 to 150 mm).



Ron Sewell, Chairman for HFT® said: "Our Nylon Plugs service a variety of industries including domestic and industrial plumbers and swimming pool and spas maintenance personnel. Recently the First Officer of a Super Yacht that was in need of some maintenance contacted us and our Nylon Plugs were purchased to seal the various holes that needed to be closed."



The rubber seals are made of natural black rubber but can be manufactured with sealing rings made of silicone, viton or nitrile rubbers, which make them suitable for use with petrochemical fluids, high temperatures or any other conditions that might arise in use.



The Nylon Plugs can also be used for weld purging smaller diameter pipes. As "overnight stoppers" they provide a strong barrier in pipeline activities, to prevent foreign bodies entering the line during downtime.



The Nylon Plugs are available individually or in Kits to suit domestic plumbers, automotive radiator repair shops and pool and spa maintenance teams, all of which are available for immediate delivery.



The plugs can be supplied with a hollow shaft with an outside ½" BSP thread for screwing on a standard hose connection or solid shaft versions up to 1.5" diameter for pressure testing.



Huntingdon Fusion Techniques HFT® have a Worldwide Exclusive Distributor network, which can be found at www.huntingdonfusion.com.



For further information, please contact:

Michaela Reay, Marketing Associate

Huntingdon Fusion Techniques HFT®

+44 (0) 1554 836836

Press: michaelareay@huntingdonfusion.com

Sales: hft@huntingdonfusion.com

www.huntingdonfusion.com



Huntingdon Fusion Techniques HFT® are Weld Purging Innovators, Designers and Manufacturers with offices located globally.



Weld purging is the act of removing, from the vicinity of the joint, oxygen, water vapour and any other gases or vapours that might be harmful to a welding joint. Such gases may combine with the metal to form undesirable compounds that may reduce corrosion resistance or may be instrumental in creating cracks or other structural defects in metals.

Related