NorthTree Associates Announces Representation Agreement for HT Instruments Electronic Test Equipment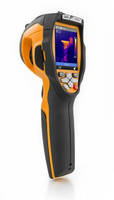 NorthTree Associates introduces the HT Instruments range of high performance Electronic Test Equipment which includes clamp meters, current data loggers, IR cameras, multimeters, and voltage data loggers.



HT Instruments is an Italian manufacturer of safety testers and related test equipment. A privately held family business, founded in 1983. HT Instruments strives to design individual instruments with multiple functions. The use of GUI Interfaces, Bluetooth, USB and Top View software (used throughout the HT Instruments Product Line) provide the user with seamless access to data in the multiple formats needed by professional technicians today. HT Instruments offers all its products with extensive warranties at very competitive prices. The company currently operates out of an ISO: 9001 manufacturing facility located in Faenza, Italy.



During its first years the company focused mainly on distributing test equipment, clamp-on meters and DMMs. In 1992 HT Instruments began designing and building its own instruments out of experiences and ideas gained over the years. In recent years HT Instruments has designed and manufactured the 9000 series clamp meters, offering the market a whole range of models including professional true RMS clamp meters capable of power and harmonic measurement, engine starting current measurement, data logging, and Bluetooth connectivity.



HT Instruments has been successful by focusing on 3 core ideas: 1) Ease of Use: The adoption of new technologies applied across all products. 2) Affordable Quality: All HT Instruments products are designed and mostly manufactured in Europe with an emphasis on keeping prices affordable. 3) Lightening the Load for Users: Creating multi-function instruments that provide lower costs, increased utility and higher use than single function test instruments. By applying these 3 core ideas across all of their products, HT Instruments has provided users with products that are powerful and affordable.



The company maintains a close collaboration with its customers in order to develop more innovative solutions that makes a customer's job easier. Due to the feedback from its customers, HT Instruments has developed and applied new technologies to all of their product lines. Technologies such as touchscreens, Bluetooth, and WiFi have been carried over and applied to the company's product lines which include: Clamp Meters, Power Quality Analyzers, Thermal Imagers – IR Cameras, Multimeters, Solar Irradiance Meters, Luxmeters, and Data Loggers.



Established in 2004, NorthTree Associates (Cologne, MN) is a North American distributor that provides unique electronic test measurement tools for design engineers, test engineers and production engineers.



More from Architectural & Civil Engineering Products