New Compact Burnishing Tools are Ideal for Swiss-Type Machines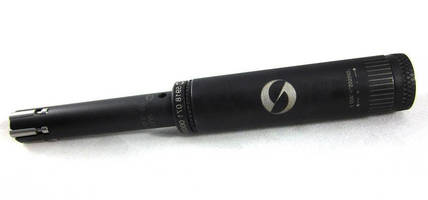 Dayton, OH - Swiss ID Burnishing Tools by Elliott Tool Technologies are ideal for accurate sizing, low micro-finishing, and surface hardening of ID holes down to 4 mm.  With the tool body completely inside the tool block, the new 5918 series features an adjustment knob which protrudes from the rear of the tool shank, thus allowing the burnishing tool size to be adjusted for diameter without removal from the tool block.  This cost-effective, easy-to-use tooling from Monaghan Tooling Group improves surface irregularities and tool marks, producing optimum surface finishes of 4-8 Ra in a single pass. This proven technique can eliminate secondary processes such as grinding, honing and polishing by automating those processes in the primary CNC machine. Doing so saves set-up and processing time and labor costs and also enhances machinery utilization and shop floor productivity. 



Compact burnishing tools are ideal for applications where the machine working envelope is limited, as is found in most Swiss-type turning centers, small CNC turning centers and when burnishing parts in sub-spindles where the machine working envelope is reduced. 



Burnishing is an ideal way to accurately hold diameter tolerances in "tenths" (.0001") and produce micro-finishes in the range of 2 to 8 Ra in most steels, stainless steel, aluminum and other metals that have a hardness of under 50 Rc.  The new line of compact ID burnishing tools can be applied to a wide range of industries such as medical, fuel systems, fluid power and small automotive components.



Economical, long-lasting and replaceable wear parts reduce the total cost over the life of the tool. Wear parts are easy to replace, with common tooling available from stock. Their operation and maintenance requires minimal training.



The burnishing process has been refined and improved for over 100 years and has a proven track record of success. Monaghan Tooling Group and Elliott Tool Technologies continue this tradition by supplying the industry's highest quality burnishing tools. 



Monaghan Tooling Group provides the world-class engineered tooling and services, including application-related consulting, to solve machining challenges. They have partnered with industry-leading standard and custom tooling manufacturers including Diatool, UC Tools, RE-AL, MK-Tools, Reamtec, Axis and Elliot Tool Technologies to address the challenges of precision metal finishing and high performance cutting. For additional information visit www.MonaghanTooling.com,  e-mail sales@MonaghanTooling.com, call 800-732-4565 or write Monaghan Tooling Group, 30 North Clinton Street, Dayton, OH  45402.





More from Sensors, Monitors & Transducers