Universal Process / Temperature Controllers
New ABB System 800xA Safety Libraries Achieve SIL 2/3 Certification from Exida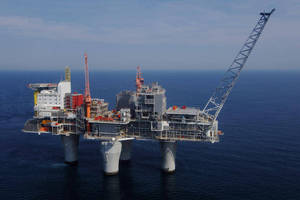 High Integrity applications protect and optimize upstream processes for oil and gas customers

Wickliffe, Ohio, June 4, 2009--ABB announced today that a number of its System 800xA High Integrity safety applications have received SIL 2/3 certification from exida Certification SA, an independent third party firm that offers functional safety certification and consultation. This certification designates that these applications, designed for the specific process safety needs of upstream (exploration and production) oil and gas customers, meet the highest industry standards for reliability and safety and can operate under the broadest range of conditions.

The recently certified applications, called OGP (oil, gas & petrochemical) REUSE solutions, provide specific key process protection functions for upstream processes for oil, gas & petrochemical. They provide the foundation for critical solutions such as process shutdown (PSD), fire and gas (F&G) and emergency shut down (ESD) applications on the System 800xA AC 800M HI Controller. System 800xA High Integrity already had the highest certification for its standard safety applications and hardware.

"This important certification is part of our ongoing commitment to provide our customers with flexible, high integrity safety applications to protect and optimize all points in the upstream process," said Alicia DuBay, Director of Systems Marketing, ABB Inc. "These applications leverage our many years of Oil and Gas industry and safety solutions experience to provide our customers with the critical safety protection they need for their process, people and the environment."

ABB's OGP REUSE Solutions have been deployed and field proven in numerous installations over the years, including on StatoilHydro's Grane offshore oil production platform in the North Sea.

System 800xA High Integrity is ABB's next generation safety system. This SIL 3 rated Safety Instrumented System (SIS) provides the highest level of integration of safety and control on the market today, and a unique embedded diverse technology architecture that provides superior protection of the process, plant, personnel, and the environment while it optimizes overall process efficiency. The newest version of System 800xA High Integrity was recently installed to control emergency shut down applications on StatoilHydro's Troll A offshore gas production platform, 70 km off the coast of Norway.

ABB has been at the forefront of safety system development and delivery since 1979, when it commissioned the first emergency shut down system on the Statfjord B offshore oil platform in the North Sea. ABB is commemorating its 30 years of extensive safety experience in 2009; these solutions have protected literally generations of personnel and processes.

ABB (www.abb.com) is a leader in power and automation technologies that enable utility and industry customers to improve performance while lowering environmental impact. The ABB Group of companies operates in around 100 countries and employs about 120,000 people.