Molex Incorporated Announces Immediate Availability of the Copper Flex Assembly with HD&S PC Beam Interposer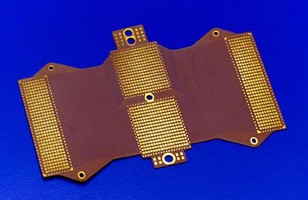 With high-density, high-speed applications in mind, Molex Incorporated (NASDAQ: MOLX and MOLXA) and Neoconix have partnered to deliver a flexible, copper-based high-density and speed (HD&S) interposer. The low-profile contact interface integrates Molex Copper Flex with Neoconix's HD&S PC Beam interposer for flex-to-PCBA applications. Ideal for telecommunication, server, mass storage, medical imaging, automatic test equipment (ATEA) and military command and control center markets, Molex's Copper Flex assembly with HS&S PC Beam interposer enables unparalleled design flexibility and true position accuracy.

"Molex and Neoconix have come together to develop a highly-reliable interface that allows differential signal speeds greater than 10 Gbps and single-ended speeds of 4 GHz and higher," said Gary Manchester, director of marketing, Molex Incorporated, integrated products division. "With less than 3 percent cross talk in a pin-matrix configuration, the copper flex assembly with PCBeam interposer will provide consistent, high-speed data transmission with minimal interference."

Molex's Copper Flex assembly with PCBeam interposer includes the following additional features:
o Densities of 1.00mm (.039") or less in a variety of pin-matrix configurations;
o Board-to-flex pin counts of 500 input/outputs or greater;
o Single-piece compression and tool-less hardware interfaces; as well as
o An impedance matched system that offers 100 Ohm differential and 50 Ohm single-ended options.

PCBeam interposers feature all-metal spring beams that are permanently embedded onto an FR-4 substrate in a high-density configuration. Photolithography and etch are used to define the contact elements, enabling unparalleled design flexibility and true-position accuracy. Typical configurations provide 0.152mm (.006") of true electrical compliance (TEC) per side at 1.00mm (.039") pitch to ensure high reliability. An innovative dual-beam option is also available to provide contact redundancy in high-reliability applications.

Copper Flex assemblies with PCBeam interposer are available in flexible cable lengths of 4 to 28 inches for complete design flexibility, and are offered in a variety of thicknesses and custom array of sizes and footprints. For more information, visit: www.molex.com/product/flexinterposer.html.

About Molex Incorporated
Molex Incorporated is a 70-year-old global manufacturer of electronic, electrical and fiber optic interconnection systems. Based in Lisle, Illinois, USA, the company operates 59 manufacturing facilities in 19 countries. The Molex website is www.molex.com.


More from Laboratory and Research Supplies and Equipment