Data and Database Management Software
MiniTool Released Partition Wizard, ShadowMaker and Power Data Recovery on SourceForge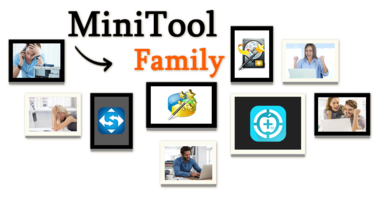 MiniTool Software Ltd., a leading software development company committed to providing professional solutions for disk/partition management, backup & restore, and data recovery, has just released its most popular software including MiniTool Partition Wizard, MiniTool ShadowMaker and MiniTool Power Data Recovery on SourceForge.
By doing this, MiniTool really hopes that its software can reach more professional users, gathering more user feedback so as to continuously improve its product quality.
SourceForge, also called SF.net, offers software developers a centralized online platform to control and manage free and open-source software projects as well as leaves a location for users to get an approach to obtain and review multiple business software of good quality.
MiniTool Partition Wizard - https://en.wikipedia.org/wiki/MiniTool_Partition_Wizard - professional disk partition manager aiming to reorganize hard drives and partitions in an easy way. With hard drive configurations displayed in the disk map area and the corresponding features listed in the action panel clearly, users can quickly find the target disk partition to operate as well as the target operations to follow in a few seconds.
"Partition Wizard scored immediate points with me by running it seamlessly", said Jon L. Jacobi (freelance contributor in PCWorld). "Its outstanding aspect is not its capabilities, but how easy it is to use for basic operations..."
Despite the simple operating interface, MiniTool Partition Wizard has been greatly improved to keep data safe while doing some operations like extend C drive, change cluster size, convert system disk from MBR to GPT, convert dynamic disk to basic disk, etc…
Users can now find MiniTool Partition Wizard on SourceForge by visiting https://sourceforge.net/software/product/MiniTool-Partition-Wizard/
MiniTool Power Data Recovery – deeply scans your hard drives to look for the lost files. Files can get lost by human errors like wrong deletion and formatting, and also can be caused by damaged partition table and virus attack which lead to partitions inaccessible.
MiniTool Power Data Recovery provides a rather clear interface for users to recover data from HDD/RAID/SSD/USB drive/SD card. Users need to appoint a location to scan and then the recovery result will be shown. By previewing and checking the wanted files, the recovery process is finished.
While it is always time-consuming to scan the disk partition totally, it offers an easier approach for users to decide what file system to scan and what file types to display in Settings.
Users can now find MiniTool Power Data Recovery on SourceForge by visiting https://sourceforge.net/software/product/MiniTool-Power-Data-Recovery/
MiniTool ShadowMaker – professional backup software that works for Windows operating system. It is always a smart choice for you to make backup plans to cope with all kinds of data recovery issues. Despite the backup schedule, there needs to be a way to manage disk space held by the image files such as the system image backup files, disk backup files, and synchronized files. 
Once disasters occur, users can quickly find a way to roll back their computers to a previous state by selecting the backup version, minimizing losses to the greatest extent.
Users can now find MiniTool ShadowMaker on SourceForge by visiting https://sourceforge.net/software/product/MiniTool-ShadowMaker/
Contact: 
Michael Luo
michael@minitool.com
Chief Operating Officer
MiniTool Software Limited 
www.minitool.com
More from Agricultural & Farming Products