Michem® Emulsion 47950 Offers Anti-Graffiti Capability, Water Repellency, and Anti-Blocking in Concrete Coatings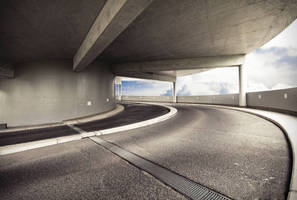 CINCINNATI, OH - Michem Emulsion 47950 wax emulsion from Michelman is a sacrificial anti-graffiti coating additive that also provides effective water repellency and anti-blocking. It is commonly used as a surface modifier in concrete coatings to reduce or eliminate concrete's susceptibility to damage caused by weather, equipment, vehicles or foot traffic.

In concrete construction specifically, Michem Emulsion 47950 improves the resistance of finished concrete to water, scuff, abrasion, stains, graffiti and hot tire pickup. It can also be applied to freshly-poured concrete as a curing membrane to control and optimize cure rates, and is often added to "cure and seal" formulations to act as a long-lasting barrier coating.

Michem Emulsion 47950 is also ideal for use in fiber treatments during the production of cordage and twine to enhance slip resistance, as well as in industrial and wood coatings.

About Michelman

Michelman is a global developer of water-based barrier and functional coatings for flexible film packaging, paperboard, and corrugated cartons; and water-based surface modifiers, additives and polymers for numerous industries including wood care, industrial coatings, inks, fibers, composites, and construction products. Michelman serves its multinational and regional customers with production facilities in the U.S., Europe and Singapore, and a worldwide network of highly trained field technical support personnel.


More from Laboratory and Research Supplies and Equipment