Michelman Announces Growing Portfolio of Biodegradable Products Institute (BPI) Certified Compostable Coatings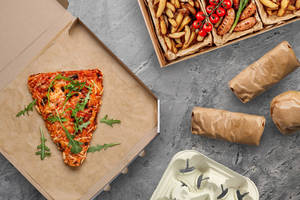 CINCINNATI, OH (August 11, 2020) – For packaging converters looking for compostable solutions, Michelman is excited to announce the certification of three high-performance products to help make design and performance needs a reality. Michelman continues building on its 70-year history of sustainable technology as three of its PFAS-free coatings, Michem® Coat 2000, Michem® Coat 525, and Hydraban® 8000, have recently complied with the specifications established by the American Society for Testing and Materials standards ASTM D6400 and D6868 per the terms and conditions of Biodegradable Products Institute's (BPI) certification program for compostable products.
Explains Rick Michelman, Chief Technology Officer and EVP for Americas and Printing & Packaging, "As a supplier to brand owners and other members of the packaging supply chain, we want to help transition the industry into more sustainable packaging. BPI has the largest certification program for compostable products and packaging in North America, and getting awarded BPI certification means the industry can trust that our products have gone through a rigorous testing process."
These products have had biodegradation and ecotoxicity testing in order to receive BPI certification. This testing means that Michelman BPI certified coatings are proven to biodegrade in an industrial compost environment and can be used in quantities typical for the applications they are designed for with minimal limitations.
The newly developed Michem® Coat 2000 and Michem® Coat 525 are functional coatings that provide maximum oil and grease performance in fiber-based food service applications. Hydraban® 8000 is a water-resistant paper coating with excellent gluability and printability used for food packaging.
Continues Rick Michelman "We design solutions with the Circular Economy, and what we are hearing from our converter customers and the brands they serve, in mind. Paper-based packaging materials coated with our functional coatings are typically repulpable and recyclable. Now, our growing portfolio of certified compostable coatings provides brand owners with more sustainable options to achieve the performance they need and in helping divert packaging from landfills."
With global development ongoing, Michelman's portfolio of compostable coatings is currently available only in North America.
About Michelman
Michelman is a global developer and manufacturer of environmentally friendly advanced materials for industry, offering solutions for the coatings, printing & packaging and industrial manufacturing markets. The company's surface additives and polymeric binders are used by leading manufacturers around the world to enhance performance attributes and add value in applications including wood and floor care products, metal and industrial coatings, paints, varnishes, inks, fibers and composites. Michelman is also well-known as an innovator in the development of barrier and functional coatings, as well as digital printing-press primers that are used in the production of consumer and industrial packaging, paper products, labels, and commercially printed materials. Michelman serves its customers with production facilities in North America, Europe and Asia, product development and technical service centers in several major global markets, and a worldwide team of highly trained business development personnel.
Contacts:
Client:
Doreen Stanley
Content Marketing Manager
Michelman
(513) 794-4285
doreenstanley@Michelman.com
Agency:
Jeffry Caudill
President
Gingerquill, Inc.
(513) 448-1140
jcaudill@Gingerquill.com
More from Software