Masking Product Protection for Multiple Finishing Processes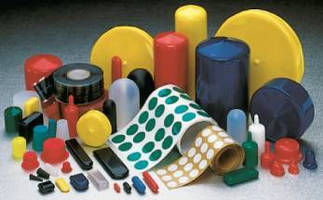 Unlike Halloween masks, StockCap Finishing Masks are not scary

In fact, StockCap makes the decision easy, not frightening, when choosing a finishing mask for finishing processes. Our material selection guide highlights material options for different processes. Just find your process and determine which conditions fit your need to locate the material best suited to your environment.

StockCap masking products protect threads ports and bores during painting, plating, powder coating, blasting, and e-coating. Your choice of materials includes flexible vinyl in regular or hi-temperature formulas, EPDM and silicone rubber. Caps and plugs are available along with a variety of tapes, discs and films.

Masking product protection is at your fingertips when you visit our website (www.stockcap.com) or, flip through our catalog, which you can download from the website. For more details on each product, visit the special Finishing section on the web at www.stockcap.com/markets/finishing/index.asp. Each of these options provide technical data along with a display of pictures, drawings and charts with dimensions so you can easily select the right item for your application. Many parts are stocked and ready to ship and for smaller quantities, our online store is a quick and convenient option. http://www.stockcap.com/store/Product/CategoryInfo.aspx?cid=74.


More from Material Processing