Magnetic Epoxy Shielded Inductors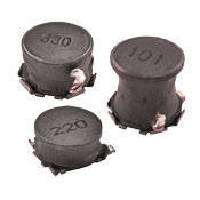 Gardena, CA - MPS Industries introduces a new line of surface mount power inductors featuring magnetic epoxy shielding as a lower cost alternative to conventional ferrite shielded inductors. By replacing the traditional ferrite shield with a magnetic epoxy resin, we are able to significantly reduce both material and labor costs, as well as improve production lead times.



With regards to performance, the coupling factor (K) of the magnetic epoxy inductors falls somewhere between that of ferrite shielded and unshielded inductors. These new inductors are offered with the same or similar overall dimensions and footprint as their ferrite shielded and unshielded counterparts and so provide a nice alternative, bridging the gap between the two.



Ideal applications for these lower cost inductors include DC/DC converter, computer, LED lighting, and various industrial and consumer electronics products.



For more information about the different configurations and packages that we offer, please contact a MPS sales representative (sales@mpsind.com) today.



About MPS Industries

MPS Industries, Inc. is a leading designer and manufacturer of electronic components, specializing in custom transformers, inductors, common mode chokes, current sensors and other magnetic components. Our broad product line covers a wide range of applications in industries, including automotive, industrial, medical, military and aerospace, telecom, and consumer electronics. Our manufacturing facilities are ISO 9001:2008 certified.



More from Packaging Products & Equipment