Machinery Safety to Suit Every Packaging Machine Scenario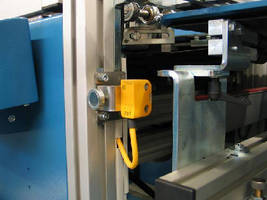 Following renewed risk assessments that led to an updated machine safety design concept for a servo-driven film wrapping machine, BVM Brunner now has the flexibility to meet a variety of customer requirements whilst also ensuring the safety of machine operators.

Machinery safety specialist Pilz Automation Technology is widely acknowledged as a market leader in machinery safety, including control and automation products, as well as training, engineering and consultancy services. Many of these products and services are suitable for packaging machinery, from small, relatively simple machines, to larger more complex packaging lines and palletising stations.

One company that has benefited from Pilz's products and services is BVM Brunner GmbH & Co. KG, a manufacturer of film wrapping packaging machines. Having taken an early decision to comply with EN ISO 13849-1, BVM Brunner carried out renewed machine risk assessments in order to update the safety concepts on its machines. Following this, the company decided to implement a new safety design for one of its machines, which incorporated comprehensive, 'state of the art' safety solutions from Pilz.

BVM Brunner's latest machine, the Compacta Genius Servo, is a fully automated machine with a continuous motion, cross-sealing jaw. A safety solution was required for this machine, which would not only safeguard the operator, but also complement the flexibility and easy handling required for processing a variety of products for different customers.

The Pilz Safety Calculator, PAScal, was used to determine the required PL and SIL (Safety Integrity Level) of the safety functions according to EN ISO 13849-1. The PL and SIL requirements, together with the handling requirements, were then matched with the Pilz product range within the PAScal Calculator library.

The new compact configurable safety relay, PNOZmulti Mini, was selected to monitor safety functions. Despite its compact 45mm width, the multi Mini with its 20 safe inputs and 4 safe semiconductor outputs (to SIL 3, PL e) covered all safety functions of the machine, including E-Stop, Light Barriers and Safety Gates. The PC-based drag-and-drop PNOZmulti Configurator also minimised initial set up and enabled individual configuration for different customers and products.

The mechanical safety gate switches were replaced with low maintenance, non-contact magnetic safety switches, PSENmag, which offered high tolerances for set up and switching distance, a clearly visible status indicator and reduced engineering time due to plug in cables.

Machine safety components

Regardless of the size and complexity of packaging machines, there will often be a need for other safety-related components. Pilz offers a wide range of products, including safety switches, safety bolts, optoelectronic safety devices (light curtains), camera-based safety systems and emergency stop switches.

In order to maximise the productivity of packaging machines, high quality diagnostics are needed. Not only does Pilz offer a variety of operator displays that can convey relevant information to operators and maintenance engineers, but the company's PVIS 'intelligent diagnostics' technology provides plain text messages with precise information on the location of the fault, clearly defined responsibilities, as well as an integrated 'root cause' display. This ensures that production can be restarted quickly, minimising costly downtime.

Today, most packaging machines incorporate servo and motion control technology. The Pilz Motion Control (PMC) family covers motors, servo drives and motion controllers. The PMCprimo Drive, for example, combines the functions of a servo amplifier, motion controller and PLC in a single unit - with the added benefit of an integrated safe stop function. The new PMCprotego offers even more safety functionality, including safe reduced speed, safe operational stop and safe brake test.

As well as safety products, Pilz is also a leading provider of machinery safety-related services, including training, engineering and consultancy. Depending on customer requirements, Pilz can undertake risk assessments, SIL (safety integrity level) determination, engineering design and/or validation of safety-related control systems and CE marking services. Training courses cover both the application of Pilz products and machinery safety standards, regulations and responsibilities, including a C&G certified Machinery Safety Course.

For more information, please email j.harris@pilz.co.uk or telephone 01536 460766 or visit www.pilz.co.uk

Pilz Automation Technology develops, manufactures and supplies process and automation control products for use wherever there is a requirement to ensure the safety of plant, personnel or the environment. Included in the range are: safety relays; configurable safety controllers; programmable safety systems (safety PLCs) for use with or without the SafetyBUS p safe, open industrial fieldbus network; mechanically actuated and non-contact guard switches; safety light curtains; 2D and 3D vision-based safety sensors; emergency stop switches; conventional and touchscreen operator interfaces; plus control and monitoring relays for non-safety applications.

In addition, Pilz provides safety-related services, such as training, engineering, consultancy and competence management. For 20 years Pilz has taken a leading role in educating the market with regard to safety legislation. This has been through seminars on legislation, software packages that assist with standards compliance and product selection, and publications. Pilz has produced six editions of the Guide to Machinery Safety, a Guide to Programmable Safety Systems, and publishes a free monthly email newsletter.

Pilz Automation Technology is a wholly owned subsidiary of Pilz GmbH & Co KG, a family-owned German company with global operations. Since its foundation in 1948, Pilz has remained at the forefront of safety technology, launching the first safety relay the first programmable safety system, the first safe, open fieldbus system (SafetyBUS p), the first solid-state safety 'relay', the first software-configurable modular safety controller, and the first safe camera system for monitoring three-dimensional zones. Future developments will see safety technology being integrated more closely with standard control, such as in servo drives with safety functionality.