Lowe's Canada Expands Its Selection of CRAFTSMAN® Products Just in Time for the Holidays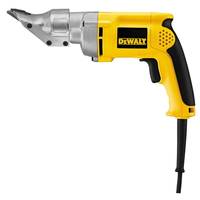 Starting November 1, a large selection of power tools, hand tools and outdoor power equipment will be available online and in store at Lowe's, RONA, Reno-Depot and Ace Canada
BOUCHERVILLE, QC, Oct. 30, 2018 /CNW Telbec/ - Lowe's Canada, one of Canada's leading home improvement companies operating or servicing more than 630 corporate and affiliated stores under different banners, is proud to announce the introduction of new product categories from the iconic CRAFTSMAN brand in its banners. On November 1, the selection of CRAFTSMAN products available since June online and in store at Lowe's, RONA, Reno-Depot and Ace Canada will be greatly enhanced to include power tools, hand tools and a select assortment of outdoor power equipment, including snow throwers and leaf blowers, just in time for the holidays.
"We have seen a lot of enthusiasm from our customers since we added the brand to our offering last June. Canadian DIYers and home improvement professionals know that CRAFTSMAN stands for top-quality tools they will hold on to for a lifetime," explained Igor Halencak, Executive Vice-President, Central Customer Services at Lowe's Canada. "With the addition of these new categories, we will now offer Canadians a comprehensive selection of products from this legendary brand. And the good news for our customers across Canada is that we will keep adding new products over the next few months to offer even more choices to home improvers."
"We're very excited that Lowe's Canada will now feature a full system of CRAFTSMAN tools, power equipment and accessories," says Joe Di Ilio, President and GM of Stanley Black + Decker Canada, GTS Group. "For more than 90 years, CRAFTSMAN has had a tradition of making superior-quality tools and products for consumers and renovation professionals. We're proud that customers who shop at Lowe's, RONA, Reno-Depot and Ace Canada recognize the value of CRAFTSMAN, a brand that has been trusted for generations."
Sold throughout the Lowe's Canada network, the full range of CRAFTSMAN products will be available in store and online in the spring of 2019 at Lowe's, RONA, Reno-Depot and Ace Canada. Once the roll-out is complete, Canadian DIYers and home improvement professionals will have access to hundreds of CRAFTSMAN items, including power and hand tools, storage solutions and outdoor power equipment.
"More than ever, this is an exciting time to be welcoming CRAFTSMAN to the Lowe's Canada family. The brand's image has been completely refreshed and the line of tools fully redesigned to meet the needs of today's doers", added Mr. Halencak. "As the exclusive retailer of the brand for the home improvement sector in the country, we can truly say Lowe's Canada is the new home of CRAFTSMAN tools in Canada."
About Lowe's Canada
Lowe's Companies, Inc. (NYSE: LOW) is a FORTUNE® 50 home improvement company serving more than 18 million customers a week in the United States, Canada and Mexico. With fiscal year 2017 sales of $68.6 billion, Lowe's and its related businesses operate or service more than 2,390 home improvement and hardware stores and employ over 310,000 people. Based in Boucherville, Quebec, Lowe's Canadian business, together with its wholly owned subsidiary, RONA inc., operates or services more than 630 corporate and independent affiliate dealer stores in a number of complementary formats under different banners. These include Lowe's, RONA, Réno-Dépôt, Dick's Lumber, Contractor First and Ace. In Canada, the companies have more than 28,000 employees, in addition to nearly 5,000 employees in the stores of RONA's independent affiliate dealers. For more information, visit Lowes.ca.
About CRAFTSMAN®
CRAFTSMAN manufactures high-performance tools including lawn and garden products, a full range of hand and power tools, and tool storage that North Americans have relied on for over 90 years. Today, CRAFTSMAN empowers doers to achieve their dreams and take pride in a job well done.
For more information, visit www.CRAFTSMAN.com and follow CRAFTSMAN on Facebook, Twitter and Instagram.
CONTACT: Valérie Gonzalo, Media Relations, Lowe's Canada, Tel. 514.626.6976, media@rona.ca; Chris Hollinrake - PR Manager, Stanley Black + Decker Canada, GTS Group, C/O Hollinrake Communications, Tel. 416.606.7022, hollinrake@cogeco.ca
More from Electrical Equipment & Systems