LEDtronics' LED Lighting Helps Gregg's Customs Thrive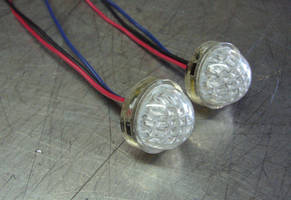 Torrance, CA – Today, the pioneers of LED lighting at LEDtronics®, Inc., www.LEDtronics.com, announced that their custom LED lights have been an integral part of helping Gregg's Customs, http://greggscustoms.com, grow and become internationally-known over the past decade.



In 2003, Gregg DesJardins started using LED lights from LEDtronics to create customized motorcycle products for his clients out of his home-based garage.



Since then, Gregg's Customs' innovative product-line for motorcycle enthusiasts has grown into an internationally-known corporation. Initially, DesJardins used "off-the-shelf" LED lights from LEDtronics and added his own, specialized circuitry to the products. But as his company grew and he wanted to improve his product line, LEDtronics created LED lights specifically for his needs. Today, Gregg's Customs uses LEDtronics exclusively.



"LEDtronics is a component in the bread and butter of my business, and my primary product is a LED turn signal using LED technology developed with LEDtronics," states DesJardins. "From day one, I've been with LEDtronics, and they are a core part of my product line."



When starting out, DesJardins was pleased with the personal attention he received from the representatives from LEDtronics and Pace Associates.



"I was just at the beginning of developing my product and my LEDtronics' representative at Pace Associates had no problem sending me samples or information that I needed," says DesJardins. "I was happy with how eager they were to work with me."



"Gregg's Customs is all about providing unique and creative products to motorcycle enthusiasts, and we have helped Gregg DesJardins create his Billet LED License Plate Lights, Clear Lens Amber LEDs, the red version of his turn signal, and many other products using LED custom bulbs," states Craig Tyler, Pace Associates Representative. "We are happy to be part of his international success and look forward to helping his business grow even more in the near future."



Gregg's Customs has created award-winning motorcycles and patented products, which have been shown in hundreds of industry magazines including cover features in Cycle World, Robb Report Motorcycling, Super Streetbike, 2 Wheel Tuner, and many international features as well. All of Gregg's Customs' products are made in the U.S.A., designed and built by DesJardins, in house, using quality materials and methods.



"I've looked at other options to fulfill my LED lighting needs, but LEDtronics is competitive and I have no reason to go anywhere else," states DesJardins. "I've always had good experiences with them over the past 11 years, and I don't have anything negative to say about them!"



To learn more about LEDtronics' LED lighting products, visit www.LEDtronics.com.



About LEDtronics, Inc.

The pioneer of LED lights and lighting products for all major industries, Pervaiz Lodhie, founded LEDtronics, Inc. in 1983 with his wife, Almas. For the past 30 years in Torrance, CA, LEDtronics, Inc. has been the leader in designing and manufacturing environmentally-friendly, low-power usage, long-life LED bulbs and LED lamps to replace incandescent bulbs. The company is a certified GSA and Minority-Owned Small Business and has grown into one of the world's leading suppliers of innovative LED lights, lamps, clusters, and arrays. LEDtronics now employs over 300 people with sales representatives worldwide and prides itself on delivering LED lighting solutions and products of consistently high quality to exceed customer expectations. For more information, call us at (800) 579-4875 or visit LEDtronics.com.



For technical information, custom design and/or manufacturing needs, contact: Jordon Papanier at 310-534-1505.

More from Machinery & Machining Tools