Latest Release of WITTENSTEIN's Servo Sizing Software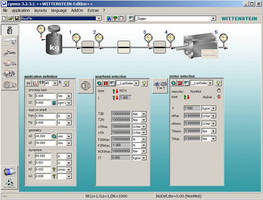 The newly released version of WITTENSTEIN's drive train software is now available. The 3.2.3 update includes the following:

oT2max values for the alpha V-Drive+ and alpha V-Drive economy worm gears
oNew motors from Omron and Fagor Automation

Current versions of cymex® can be updated by going to "File / Update". The additional CAD Generator add-on to the cymex® program is also available for updates. This program can be updated by going to "File / CAD Setup".

Download this revolutionary servo software at www.wittenstein-us.com/tech-support/design-tools/cymex-software.cfm and experience the power of having all alpha products and the most expansive range of motors at your fingertips.

More from Chemicals & Gases