Laser Direct Structuring (LDS) Pioneer A-Laser to Showcase MID Advances At BIOMEDevice Event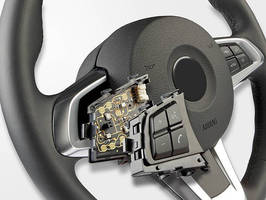 At the upcoming BIOME Device event, set to take place May 6th 7th in Boston, MA,  A-Laser, will highlight how its unique capabilities of Laser Direct Structuring (LDS) of Molded Interconnect Devices (MID), are lending new design and functionality freedom to the MID market.  From booth 845, A-Laser technology experts look forward to discussing LDS and its MID-enabling capability for improved form and function.



While MIDs are found in multiple markets, they are particularly useful in the medical device arena, where marrying integrated circuit traces and molded thermoplastic parts offers tremendous benefit for devices that can deliver more immediate diagnostic results.  Applications include hearing aids, blood glucose meters, remote patient monitoring systems, drug delivery systems, disposable catheter interfaces, neurostimulation controllers, and Integrated Radio-Frequency Identification (RFID) solutions to name a few.



"With projected annual growth of nearly 20%, MIDs are finding new applications in multiple sectors on an almost daily basis," notes Josh Sanders, President of A-Laser.  "For the medical device market, this is particularly exciting from a patient care perspective.  The ability to integrate a circuit carrier into devices that can be implanted, swallowed or injected opens up huge opportunities to offer more thorough and efficient diagnostics for faster, effective treatment.  A-Laser's LDS process is a key enabler for MIDs and we are excited to showcase this capability at BIOMEDevice."



MIDs are injection molded thermoplastic parts that contain integrated circuit traces and provide many design, capability and cost advantages as compared to conventional printed circuit boards.  While MIDs will not replace traditional circuitry, they will complement designs that would be impossible to achieve with other technologies.  The LDS process activates the material to allow conductive traces onto the plastic surface.  The metallization process the starts with a Cu bath after which time Application-specific coatings such as Ni, Au, Sn, Sn/Pb, AG, AG/PD, etc. are possible.



Show delegates interested in learning more about A-Laser and its LDS process for MID applications are invited to meet with the company's technology team throughout the two-day BIOMEDevice event.  For more information, visit www.a-laser.com.



More from Mechanical Components and Assemblies