KEMET to Demonstrate Advanced Technologies to Address Electromagnetic Compatibility Challenges at EMC Europe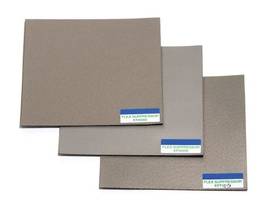 EMC Europe 2019, Barcelona, 2 – 6 September, Booth B09
KEMET Corporation ("KEMET" or the "Company") (NYSE: KEM), a leading global supplier of electronic components, will showcase its latest technologies for achieving electromagnetic compatibility at this year's EMC Europe. Advanced technologies including the Company's KONNEKT, Flex Suppressor®, hybrid chokes and EMI chamber tiles will be on display, and the Company's EMI experts will be available to discuss how KEMET is meeting the growing demands and providing solutions in power and automotive applications among others.
An immersive augmented reality display also marks the Company's 100-year anniversary and outlines how KEMET has grown from its materials science beginnings, to become a global electronics components supplier with one of the industry's most advanced ranges of capacitors, magnetic products and emerging sensor devices. The Company has played a leading role in driving passive components technology during the last century and is now applying its deep knowledge to provide complete EMI solutions.
The interactive product showcase and application guides will demonstrate how KEMET can help electronic designers overcome their EMC issues. Highlights include products such as KEMET's innovative hybrid filters. These are built with the latest magnetic materials to enable lightweight, miniaturized inverters to be designed for the latest green-energy and mobility applications. KEMET's proprietary ferrite core materials not only enable the size of standard chokes to be greatly reduced, but also now make it possible to create dual-mode chokes that combine common-mode and differential-mode filtering in the same package.
Visitors to the booth will learn more about Flex Suppressor®, a magnetic sheet for radio frequency identification (RFID) which prevents interference between a loop antenna and metallic objects and effectively improves the communication range of RFID. In addition, KEMET's U2J KONNEKT surface mount capacitors which are designed for high-efficiency and high-density power applications will be on display, as well as the safety film F863 Class X2 capacitors constructed from metallized polypropylene film. These are ideal for harsh environmental conditions and meet the demanding Automotive Electronics Council's AEC–Q200 qualification requirements.
Completing the highlights are KEMET's popular EMI chamber tiles. These RadioWave absorber tiles are ideal for lining the floor and walls of EMC testing and measurement anechoic chambers.
To learn more about KEMET's solutions for EMC and EMI visit stand B09 at EMC Europe or go to www.kemet.com.
About KEMET
KEMET offers our customers the broadest selection of capacitor technologies in the industry, along with an expanding range of electromechanical devices, electromagnetic compatibility solutions and supercapacitors. Our vision is to be the preferred supplier of electronic component solutions demanding the highest standards of quality, delivery and service. The Company's common stock is listed on the NYSE under the symbol "KEM." Additional information about KEMET can be found at www.kemet.com.
Contact: 
Fernando Spada, KEMET
Tel: +1 954 766 2815
Email: fernandospada@kemet.com
Simon Krelle, Publitek 
Tel: +44 (0) 208 429 6553
E-mail: simon.krelle@publitek.com
More from Software