Interplastic Announces New CoREZYN® NSF Approved Vinyl Ester Resin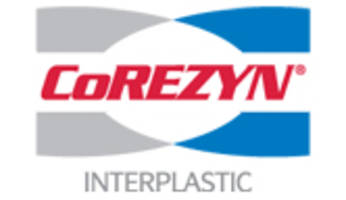 (St. Paul, MN - April 10, 2017) Interplastic Corporation today announced its new CoREZYN vinyl ester resin approved for use in potable (drinking) water pipe and tanks. CORVE8300DW is a corrosion resistant, vinyl ester based resin that is NSF/ANSI 61 certified. CORVE8300DW has the industry's highest approval for use in piping greater than, or equal to, ½ inch inner diameter and tanks greater than, or equal to, 150 gallons. It is manufactured from ingredients listed as acceptable in FDA Code of Regulation Title 21, CFR 177.2420 and may be safely used as a component of articles intended for single or repeated use in contact with food as prescribed in the regulation.
"We are excited to add another great product to our 8300 series offering of corrosion resistant resins", said Peter Surmak, Business Manager. The new CoREZYN product can be used in desalination piping and equipment, public drinking water systems and storage tanks containing chemicals such as sodium hypochlorite (bleach), acids and bases. As always consult your Interplastic representative for additional information on your particular situation and/or product.
Interplastic Corporation is a specialty chemical company with its headquarters in St. Paul, Minnesota. The company focuses on the production and sale of unsaturated polyester and vinyl ester resins, gel coats, colorants and putties for the composites and cast polymer industries. Interplastic is ISO 9001:2008 and ISO 14001:2004 certified.
For more information contact:
Michelle Allshouse
Marketing Communications
Interplastic Corporation
651.481.6860
Related