Injectiweld Plastic Extruder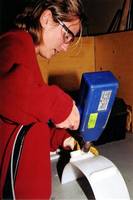 Delivers Quality Welds
Rental Units Available!
Drader Injectiweld uses heat from the welding tip to pre-plasticize the welding surface of the thermoplastic. Molten plastic is immediately injected sub-surfacely under pressure, into the weld area to fuse the plastic together and form a sound weld. Since the orifice in the weld tip is submerged, surface preparation is not necessary and virtually no oxidation takes place during the welding process. The result is an efficient quality weld.
As an independent distributor of Plastic Working equipment and Climate Monitoring Instruments, you can rest assured that you will receive unbiased, honest advice from our technical staff about which products will best fill your needs. Request a free copy of our Plastic Working catalog (click here) or visit our (website) to see a digital version of the catalog.
Related