Industrial Temperature Dataloggers Connect to PLCs and Equipment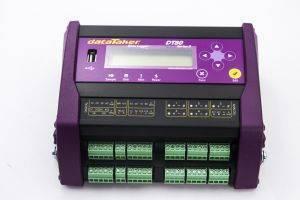 CAS DataLoggers Offers Value-Added Service



CHESTERLAND, OH — Do you need to monitor the temperature of industrial equipment or of an industrial process? At CAS DataLoggers we sell hundreds of temperature monitoring devices and systems each year.



Our industrial temperature data loggers are ideal for a wide variety of applications including oven temperature profiling, equipment or process monitoring, PLCs, and more. We've put together this quick guide exploring some of the wireless capabilities of our industrial  data loggers which replace the need for manual measurements and help you to avoid costly process delays.



Data Logger Types:



Broadly speaking, our temperature data loggers for industry can be divided into 2 categories:




Single-input dataloggers are designed to measure one specific parameter such as temperature. These loggers are available with 1 to 8 channels and are ideal for smaller applications where cost is a concern.



Universal input dataloggers are available in configurations of up to hundreds of input channels. Combined with their ability to measure monitor multiple signal types, they can be used to record data from multiple points on a piece of equipment or within a process.



Rugged and reliable, our intelligent data loggers offer a host of features for configuration, communications, data capture and data analysis. For example, many dataloggers have communications ports such as Modbus, CAN or Profibus that allows them to be easily interfaced to other equipment such as PLC's, HMI's or other intelligent sensors.



Find the Perfect Product:



Our dataloggers are ideal for temperature monitoring in many applications including process monitoring, temperature profiling, fault identification, process documentation, RD, and more.



At CAS DataLoggers, our Applications Specialists know the right questions to ask to determine the ideal temperature monitoring system for your application. These




How often do you need to take a measurement?



How much data do you need to store?



Do you require a real-time display?



Do you need an alarm either locally or remotely?



How do you want to connect to view or retrieve the data?



We also understand that cost is important so we offer you competitive pricing along with added value that goes beyond just price. Here are a few manufacturers producing popular industrial temperature monitoring solutions:



dataTaker:



Datataker systems are sophisticated and versatile data loggers with the ability to connect to almost any sensor input. They also offer powerful alarm and programming capabilities allowing them to process measurements and initiate actions on their own.



For example, the dataTaker DT80 is an intelligent data logger with an extensive array of features allowing it to be used across many different applications. The dataTaker DT80 allows up to 10 isolated or 15 common-referenced analog inputs to be used in many combinations.



This robust, stand alone, low-power data logger features USB memory stick support, 18-bit resolution, extensive communications capabilities and a built-in display. The DT80 also offers support for Modbus for SCADA systems, FTP and Web interface, and features 12V regulated output to power sensors.



Communications features include RS232 with modem support, USB, and Ethernet. The web interface allows users to configure the DT80, access logged data, and see current measurements as mimics or in a list using a web browser. PLCs and other intelligent devices are supported via 2 serial sensor ports (RS232 or RS422/485).



Novus:



CAS also offers the Novus FieldLogger, a versatile and cost-effective industrial data logger which records analog and digital signals at high resolution and speed. With Novus users can also create a customized system using expansion modules and wireless communication accessories. Easy to configure and operate, the FieldLogger has 8 configurable analog inputs that can read thermocouples, Pt100, Pt1000, voltage and current signals. This logger also has 2 relay outputs and 8 digital ports individually configurable as inputs or outputs. The RS485 interface can operate as a Modbus RTU master or slave.



Another product, the Novus AirGate-GPRS, is a gateway designed for remote access to a Modbus network while sending alarm and status notifications by SMS messaging. The gateway is able to route Modbus packets from local and remote masters to local network segments. The AirGate GPRS embeds two onboard analog or digital inputs for cost-effective telemetry applications. The two local RS 485 interfaces provide a connection to  remote Modbus devices through the cloud gateway.



A third option is the Novus AirGate Modbus, a wireless multifunctional gateway. It allows the transparent and easy insertion of wireless branches into existing wired RS485 networks. The AirGate Modbus has four operation modes: Modbus Master, multiplexer, USB-RS485 converter, and simple wireless RS485 extension. Star operation mode allows the connection of several wireless segments to an existing Modbus RS-485 network.



TD:



T&D offers compact, wireless temperature loggers for harsh environments; temperature and humidity loggers with USB or Ethernet interfaces; high accuracy temperature recorders; and micro web servers. The T&D RTR-500 Series of Wireless data loggers can automatically send data and alarms via cellular phone networks for remote data collection. These data loggers will also send you a 'back to normal' alarm as soon as temperatures go back to safe levels. This allows you to manage your important temperature data anytime from anywhere—even from your mobile device.



For example, recorded data can be downloaded from an RTR-502 data logger via wireless communication with a T&D Wireless Base Station. The wireless communication range between a Remote Unit and a Base Unit is about 500 ft. (150 meters). You can easily expand the wireless communication range by registering an RTR-500 as a Repeater.



T&D's free WebStorage Service is the perfect way to share your recorded data via the Internet. This free cloud service is ideal for processing and managing data recorded in remote places or for allowing several people to view the same recorded data at their convenience. Data storage capacity is 20MB. Additionally, the data transmitted to T&D WebStorage Service can be accessed via your browser from anywhere, anytime.



The Data Logger Experts:



We are experts; not only can we provide you with a temperature measurement system, we can also help you to select the correct sensors and provide FREE on-call support, repair and calibration services that you can't get from a catalog house. Give our Application Specialists a call today at 800-956-4437!



To learn more about our selection of Industrial Temperature dataloggers, or to find the ideal solution for your application-specific needs, contact a CAS Data Logger Applications Specialist at 800-956-4437 or visit our website at www.DataLoggerInc.com.



Contact Information:

CAS DataLoggers, Inc.

8437 Mayfield Rd.

Chesterland, Ohio 44026

440-729-2570

800-956-4437

sales@dataloggerinc.com

www.dataloggerinc.com

More from Architectural & Civil Engineering Products