Indoor Dining During Fall and Winter with UV Air Sanitation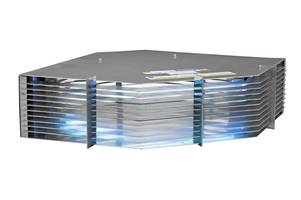 Earlier this year, restaurants were able to maintain operations by catering to outdoor dining. Unfortunately, setting up tables outside at this time is no longer practical due to blisteringly cold weather wreaking havoc across the country.
Food businesses fighting to keep their doors open during the winter season now need a different way to reassure customers and prevent the spread of the corona virus in their establishment.
At Larson Electronics, we offer UV air sanitizers that actively cleans the air and eliminates up to 99.9% of bacteria, viruses, mold and other harmful microbes using UV germicidal light. Our no-contact solutions are quiet and non-abrasive, making the devices ideal for indoor dining areas!
Below are UV products that can help your restaurant stay open and keep customers safe during the winter:
Permanent UV Air Sanitation: We provide permanent mount UV air sanitizers that can be secured directly on ceilings, walls and upper areas of buildings. These units continuously clean air flowing through the location and does not take up space on the floor.
Mobile UV Air Sanitation: Mobile UV air sanitizers secured on a wheeled base are recommended for disinfecting extended rooms, large dining or seating areas, kitchens, tents and sections of the building without adequate airflow. A built-in fan promotes air circulation in the room to maximize sanitation. 
UV HVAC Disinfection: For keeping HVAC systems clean, Larson Electronics offers UV sanitation lights that target internal ducts, vents and AC coils. These units clean these out-of-reach areas 24/7, which are prone to accumulating germs, odor-causing microbes and moisture.
Far-UV Sanitation Lights and Fixtures: Food establishments can deploy far-UV 222 nm disinfection lights to inactivate 99.9% of bacteria, viruses, mold and other microbes without UV protective gear. These ozone-free units are eye and skin safe, which allows the germicidal lights to be installed in occupied areas, such as near tables, counters, waiting areas, bathrooms, doors and more.
For more information about our industrial lighting fixtures, please visit the Larson Electronics website or call 800-297-4352.
More from Electrical Equipment & Systems