HVAC BRAIN to Offer Kulthorn Compressors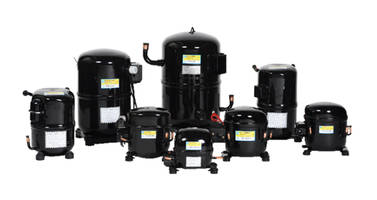 HVAC BRAIN, Inc. (www.HVACBRAIN.com), retailer of HVAC/R equipment and replacement parts, now carries Kulthorn compressors, expanding their online selection of compressor components and replacement parts utilized by HVAC/R industry professionals and facility managers.
Kulthorn manufactures compressor motors for refrigeration products, including air conditioners, refrigerators, water coolers, and freezers. The company aims to deliver quality compressor products on time, with competitive pricing. A leader in the Southeast Asian market, Kuthorn is based in Thailand, developing products which meet international standards.
Kulthorn compressors are a highly cost-effective direct replacement for numerous Tecumseh compressors. Previous joint ventures between the two companies have allowed for the development of compatible replacement components, as Kulthorn compressors are nearly identical to Tecumseh equipment.
"HVAC BRAIN is happy to expand our product offering to include Kulthorn brand compressors. As we are dedicated to delivering efficient, cost-effective HVAC/R solutions, we feel these products are a welcome addition that will offer increased options for our customers," says Hiroshi Saito, of HVAC BRAIN.
Kulthorn offers a diverse range of products designed to work with numerous refrigerant types, including environmentally friendly coolants. Compressor sizes in the Kulthorn line range from 1/20 to 10 horsepower, offering solutions for a wide variety of applications.
HVAC BRAIN's online selection of Kulthorn compressors include:
R134a compressors
R22/R407c compressors
R22 compressors
R404a/R507 compressors
R404a compressors
R410A compressors
To shop HVAC BRAIN's online offering of Kulthorn compressors, please visit https://www.hvacbrain.com/kulthorn-compressors/.
Why shop at HVACBRAIN.com:
HVAC BRAIN, Inc. is a fast growing retailer of HVAC/R equipment and replacement parts. At HVACBRAIN.com, HVAC professionals and maintenance managers can find a wide variety of 'hand-picked' high quality HVAC products such as air conditioning units, actuators and valves, compressors, motors, and coils. With HVAC BRAIN's tight vendor relationships, customers can choose and order products without worrying about the quality of products HVAC BRAIN offers.
HVAC BRAIN, Inc.
9545 Midwest Avenue Unit A
Cleveland, OH 44125
Phone: 216-663-4822
Url: www.HVACBRAIN.com
Marketing Director
email: info@HVACBRAIN.com
More from Controls & Controllers