Hays Fluid Controls Releases Initial Revit - Model - Drawing File Configurator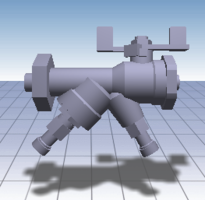 To support our building owner, MEP, and contractor customers Hays Fluid Controls has released our initial Revit – Model - Drawing File Configurator for the 2519 Mesurflo® Y-Ball Automatic Balancing Valve where files are available for download within the product page. We invite you experience our new configurator.
Hays Fluid Controls, founded in 1865, is been committed to exceeding customer expectations, building high quality products, and providing a friendly safe environment for their employees to work in.
Since 1963, Hays Fluid Controls has been the exclusive supplier to the US Navy for Automatic Flow Control Valves. Our Exclusive Mesurflo® technology, has been controlling the chilled water systems on submarines, surface vessels and weapons systems like the Patriot Missile Launcher for over 35 years.
Contact:
Lisa Burch
704-830-1081
Contact This Company Download Spec Sheet
More from Electrical Equipment & Systems