Greenheck Adds 1-Horsepower Motor to the Vari-Green Product Line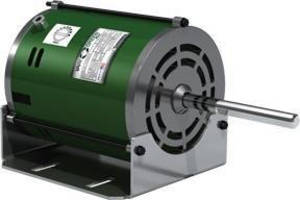 Greenheck has added the 1-horsepower Vari-Green motor to its current line of fractional sized motor offerings for the CUE and CW fan models. The low maintenance, direct drive Vari-Green motor runs quieter, cooler and offers higher efficiencies with improved speed control capabilities as compared to standard motors. The Vari-Green motor is capable of operating from 20% to 100% (80% turndown) of full speed versus 70% to 100% (30% turndown) for standard industry PSC motors. The Vari-Green motor is also available in ¼, ½ and ¾ horsepower sizes for the CUE, CW and all other Greenheck centrifugal, rooftop exhaust, sidewall exhaust and inline exhaust and supply fans.

Greenheck is the worldwide leader in manufacturing and distributing air movement and control equipment.

For more information about Greenheck products, visit www.greenheck.com or contact Greenheck, P.O. Box 410, Schofield, WI 54476-0410, (715) 359-6171, FAX (715) 355-2399.

More from Software