Sensors / Detectors / Transducers
Get Ready for the Automation Era with Explosion Proof Sensors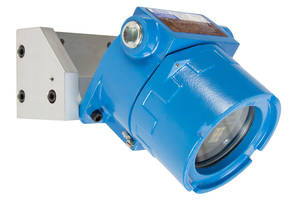 Working in flammable work sites, such as shipyards, petrol refineries and chemical processing plants, is extremely dangerous and risky.
What if you could automate basic, everyday functions to improve safety and boost productivity in hazardous locations?
With the automation era upon us, there is no reason why you can't starting today. You also don't need to be a robotics expert or set aside a hefty budget to get started.
Explosion proof sensors are reliable and cost-effective solutions for implementing standard automation practices. The compact devices are capable of detecting motion, light or the presence of concentrated, combustible gases (depending on the type).
Below is a short description of each type of sensor available from Larson Electronics:
Explosion Proof Motion Sensor: Effective for detecting motion; powerful enough to detect motion through walls via microwave sensors. Great for automating cabinet lights, rooms with low activities, hallways, staircases and more. Add an extra layer of convenience at busy sections of the hazardous location.
Explosion Proof Day/Night Sensor (Photocell): Ideal for automating outdoor lights, including light towers, saving energy and low-cost security. No more worrying about forgetting to turn on/off lights, as the lights will turn on/off automatically, based on the amount of natural light available in the area.
Explosion Proof Flammable Gas Sensor: A must-have for any hazardous location working with unstable or volatile gases. Detect hydrocarbon vapors or traces of alcohol – without risking the lives of human inspectors. Setup alarms for immediate and real-time notifications.
These explosion proof sensors are designed to work 24/7, during weekends and even holidays. Once setup, the units require very little maintenance and can function without human supervision.
Click Here to View all EXP Sensors: (http://www.larsonelectronics.com/c-1427-explosion-proof-sensors.aspx?utm_source=icontact&utm_medium=email&utm_campaign=December-17-exp-sensors&utm_term=cta-button&utm_content=exp-sensors-category)
Explore more product categories below.
Explosion Proof Lighting
Power Distribution
Light Towers
String Lights
LED Lights
Explosion Proof Cameras
Related