Genesis Plastics Welding Collaborates with Medical Device Company Future Path Medical Holding Company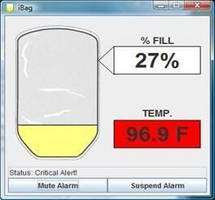 Companies partner to manufacture iBag(TM) fluid management solution

INDIANAPOLIS (November 21, 2011) - Genesis Plastics Welding, a leading medical device contract manufacturer of radio frequency (RF) welded products, announces today a manufacturing agreement with Future Path Medical Holding Company, LLC, a medical device company, to produce the company's breakthrough iBag(TM) urine management bag, a part of the FDA-cleared iBag Systems.

The iBag System combines a disposable, sensor-enabled urine collection bag with software, wireless communications and an optional thermistor-equipped foley catheter, to provide effective and constant urine monitoring and - with the addition of the catheter - continual and accurate core body temperature readings. The display and alarms enable caregivers and patients to reduce urine spills and urine backup, in addition to providing core body temperature data, helpful in making decisions on care options. The iBag increases both patient and caregiver confidence and independence.

"Hundreds of thousands of spinal cord injured and other handicapped individuals struggle with urine management and urinary tract infections and are frequently catheterized for months and even years," said Future Path Medical Founder Ty Bryant. "This population is often dependent on caregivers and manual processes. The iBag System represents a step forward in safety, freedom and dignity for this 'at-risk' population."

Bryant first conceived the idea for the iBag System after his son, Christopher, became a quadriplegic as a result of a diving accident in 1997. After Chris experienced frustration with the existing methods of urine monitoring, Ty and Chris were determined to develop a better solution for fill rate and caregiver notification. Out of this determination came the iBag fluid management system. Chris passed away in July of 2005, but Ty and the company continued on with the development process, earning FDA clearance in 2011.

"We were honored to be selected by Future Path to manufacture this innovative medical device through our proven plastics welding expertise," said Tom Ryder, Genesis Plastics Welding President and CEO. "As an added benefit, Future Path's location outside of Cleveland, Ohio, and ours near Indianapolis, Indiana, gives both companies logistical advantages, resulting in further costs savings."

About Genesis Plastics Welding

Genesis Plastics Welding is one of the industry's leading contract manufacturing companies that specializes in radio frequency (RF) plastics welding of thermoplastic products and components for industries including medical, military, automotive, marine and consumer products. Unique to the plastics welding industry, Genesis' proprietary heat sealing technology allows RF plastics welding of polyethylene, polypropylene and nearly any low-loss polymer in film, foam and fabric layers. The technology is an ideal replacement for Polyvinylchloride (PVC) and Polyurethane with "green" phthalate-free plastics as it causes polymers with low dielectric loss factors to respond to RF plastics welding just like PVC. The company's plastics welding technology, ecoGenesis(TM), also aids in cost reduction as it eliminates the need for expensive heat seal additives and enables the substitution of lower cost raw materials. Available for private licensing to manufacturers, ecoGenesis can be quickly integrated into any existing RF heat sealing machine. Contact Genesis Plastics Welding, headquartered near Indianapolis in Indiana, at 317-485-7887 or visit www.GenesisPlasticsWelding.com.

About Future Path Medical

Future Path Medical Holding Company, LLC (FPMHC), established in 2009, provides innovative clinical fluid management systems for home and hospital care. The company utilizes patented technology in both product families. Further information can be found at the company's web site: www.Future-Path.net, or via phone at 440-354-4044.