Ergodyne Announces Gel Knee Pad Updates and Additions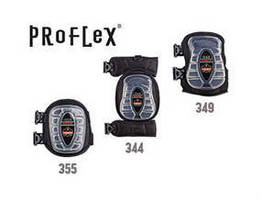 St. Paul, Minn. — Ergodyne has announced today a major refresh of their ProFlex® Gel Knee Pad Series as well as the addition of two new models: the ProFlex® 344 Broad Cap Injected Gel Knee Pad with Articulating Straps and the ProFlex® 349 Broad Cap Lightweight Gel Knee Pad.



"Our new enhancements and additions make a great knee pad line even better," said Andy Olson, senior product manager. "Workers who 'stand' on their knees all day will no doubt dig the benefits of our sturdier, more supportive designs."



Ideal for any and all kneeling workers, especially those who move around frequently on their knees, select models are available beginning mid-October through the end of the year at all authorized Ergodyne distributors. For more information, visit www.ergodyne.com  or Call 800.225.8238 // +1 651.642.9889.



©2013 Tenacious Holdings Inc. All Rights Reserved. All Wrongs Reversed.

More from Fasteners & Hardware