Electrochem Powers Iditarod GPS Devices for Third Year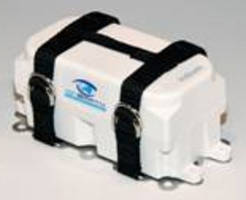 Electrochem will once again power satellite tracking technology for the racing teams in the famous Iditarod Trail Sled Dog Race®. Chosen for its unparalleled performance in extreme environmental conditions, Electrochem's High Rate Lithium Batteries will ensure reliable power to the Satellite Race Telemetry (SRT) unit through low temperatures, severe weather conditions and pounding shock and vibration.

Every team participating in the race will be outfitted with the SRT unit, developed by IonEarth LLC, providing organizers, volunteers, media and fans with mapping of location, speed, temperature, heading and more. The SRT unit transmits through Iridium's constellation of 66 Low-Earth-Orbit satellites to a central server every 15 minutes, and a live map is refreshed to show the position of the race teams.

"With Electrochem's battery solution, we can depend on the device's performance in the harsh Alaskan conditions through the full duration of the race," said Jerry Miller of IonEarth LLC. "The batteries are lightweight yet extremely energy dense, which means we get a lot of power without adding significant size or weight to the musher's sled."

Electrochem's non-rechargeable lithium batteries are trusted in a number of markets where performance is critical under demanding conditions, including military, oil drilling, and oceanographic surveying. Electrochem also offers rechargeable battery solutions for critical applications such as portable medical devices and environmental monitoring and detection.

The race course from Anchorage to Nome covers 1,150 miles in 10-17 days and as such is tagged the "Last Great Race on Earth." Learn more at www.iditarod.com and follow the race starting on Sunday, March 7 at 2 p.m., Alaska Standard Time.

More from Agricultural & Farming Products