Driscoll Children's Hospital Expands to Digisonics Enterprise CVIS License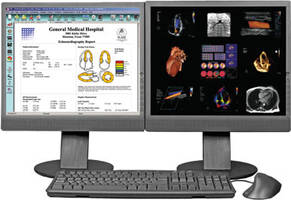 HOUSTON (January 7, 2019) – Driscoll Children's Hospital, a leading pediatric tertiary care center in South Texas has upgraded their Digisonics system to Enterprise level licensing.
The Enterprise licensing will deploy access to the Digisonics cardiovascular information system across Driscoll's network of hospitals throughout South Texas, providing clinicians with a system designed specifically for congenital cardiology with z-scores, trend plots and Mullins diagrams. Combined with seamless integration to their imaging modalities and Epic EMR, the Digisonics CVIS enables Driscoll to operate with an automated, efficient workflow, ensuring fast turnaround times and the best quality of patient care.
About Digisonics, Inc.
Digisonics provides top-rated clinical image management and structured reporting systems for cardiovascular (CVIS), radiology, and obstetrics & gynecology. Digisonics structured reporting solutions combine high performance image review workstations, a powerful PACS image archive, an integrated clinical database, comprehensive analysis capabilities and highly configurable reporting for multiple modalities. Key applications are complemented with interfaces to information systems and 3rd party vendors, providing facilities with a seamless, efficient clinical workflow. Find out more at www.digisonics.com
For further information, please contact:
Digisonics, Inc.
Dora Wu
Sales & Marketing Manager
3701 Kirby Drive
Houston, TX 77098
Tel: 800-940-3240
dwu@digison.net
www.digisonics.com
More from Electrical Equipment & Systems