Dialight StreetSENSE(TM) LED Street Light Certified by Designlights(TM) Consortium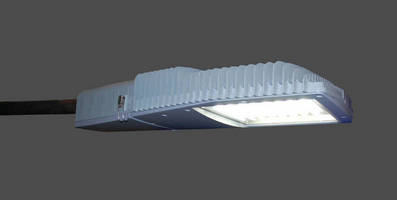 High Energy Efficiency, Low Maintenance Earns StreetSENSE(TM) a Coveted Spot on DLC's Qualified Products List

Farmingdale, NJ - Dialight (LSE: DIA.L), an innovative global leader in LED lighting technology, today announced that its StreetSENSE(TM) SL Series LED Street Light has achieved the qualifications of the Designlights(TM) Consortium's Solid State Lighting Fixtures Qualified Products List. This recognition attributes to the StreetSENSE luminaire's energy efficiency and lighting efficacy for roadway lighting applications.

The DLC's Qualified Products List serves as a resource guide for program administrators to determine which lighting products meet established energy efficiency guidelines currently not addressed in the US Department of Energy's Energy Star program. The goal is to ensure that high-quality, energy-efficient lighting design becomes commonplace in all lighting installations. The program is operated by the Northeast Energy Efficiency Partnership and sponsored by numerous utility companies, energy research and public service organizations.

Fixtures listed on the DLC's qualified product list may be eligible for state and utility energy efficiency program incentives-rebates that can enhance the overall energy and maintenance cost savings of retrofitting existing traditional fixtures with high-efficiency, low-maintenance LED fixtures like the Dialight StreetSENSE.

"We are very pleased to be included in the DLC's list of qualified products," said Roy Burton, Dialight's Group Chief Executive. "The energy and maintenance cost of street lighting in the U.S. alone is in the hundreds of millions of dollars. With products like our StreetSENSE high-performance LED fixture, municipalities and DOT agencies can not only save money, but also reduce the environmental footprint of their roadway lighting programs. The DLC's qualified products list can help them find the right products to meet their needs and meet their sustainability goals."

The Dialight StreetSENSE luminaire consumes just 131W with 70 percent lumen maintenance over 60,000 operating hours with instant on/off response in a mercury-free, shock- and vibration-resistant fixture that offers a power factor greater than .95 for improved stand-by energy savings. The StreetSENSE fixture is also certified Dark Sky compliant by the International Dark-Sky Association.

For more information about Dialight's StreetSENSE SL Series LED Street Light, visit www.dialight.com.

About Dialight

Dialight (LSE: DIA.L) defines the current state of LED lighting technology with continuous innovations in light output, efficacy and reliability for their complete line of high-specification lighting fixtures specifically designed for industrial, commercial, hazardous location, transportation & infrastructure applications. These results are directly related to the company's ongoing commitment to advancing solid-state lighting products that vastly reduce maintenance, improve safety, ease disposal, and are more environmentally friendly - thereby helping to reduce CO2 emissions, the dominant GHG contributor to global warming. The company is headquartered in the UK with operations in the USA, UK, Germany and Mexico. More information about the company, its LED products and solid-state lighting technologies can be found at www.dialight.com.

About Designlights Consortium

The Northeast Energy Efficiency Partnerships (NEEP) Designlights(TM) Consortium (DLC) works to ensure that only high-quality, high-performance, tested and verified LED products will be eligible for rebates from sponsor programs. Sponsored by utilities and energy-efficiency programs throughout the United States, The DLC's Qualified Products List serves as a resource for program administrators to help them decide which solid state lighting products to include in energy efficiency promotions by reviewing and certifying products submitted by manufacturers against a set of guidelines based on the U.S. Department of Energy's ENERGY STAR program. For more information, visit www.designlights.org.


More from Fluid & Gas Flow Equipment