dataTaker and CAS Announce Fixes with Discontinuation of Adobe Flash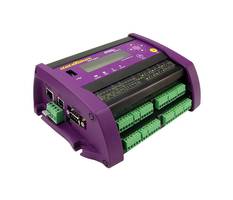 dataTaker customers using dataTaker data loggers with older versions of the built-in dEX software are running into issues as the software is based on Adobe Flash Player. As of December 31, 2020, Adobe no longer supports Flash Player. This discontinuation of support hinders the functioning of the built-in version of dEX software.
dataTaker and CAS have two solutions to the end of flash support: Desktop dEX and dEX 2.0.
Desktop dEX is the first off-logger configuration and visualization application from dataTaker. It has a similar look and feel to the embedded dEX as it uses Adobe Air as the platform. Air is similar to Flash but runs directly on the PC. Support from Adobe for Air will continue and be provided by Harman. You can download Desktop dEX here and Adobe Air here. A future Adobe Air link will be available on the Harman website in the future.
dEX 2.0 is a simplified yet powerful software that allows you to configure and program your DT8x series data loggers. This software allows you to configure the hardware and visualization data and also debug your application. dEX is a cross-platform application that runs on Windows, Linux, and mac OS. You can download dEX 2.0 Version 2.1.18 here.
Note: When running the first-time setup of dEX 2.0 Version 2.1.18 on Windows, you may encounter a warning pop-up. We have put together a quick Tech Article that addresses this and walks you through the installation.
For additional questions about dEX Adobe Flash fixes, contact a CAS Data Logger Support Specialist at (800) 956-4437 or visit our website at www.DataLoggerInc. com.