Daimer Ships Carpet Cleaners for Car Detailing Steam Cleaner Tasks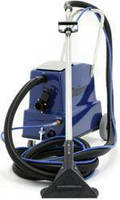 Daimer Industries, Inc.®, the world's leading American brand of advanced carpet cleaning machines, including reliable truck mount carpet cleaners and carpet steam cleaners, highly ranked grout cleaning machine systems, and other advanced cleaning technologies, is now shipping the XTreme Power® XPH-5900I for auto detailing professionals. The powerful machine, offering the highest temperature in the 5000 series of Daimer® models, is ideal for maintaining vehicle interiors. The company sells many auto detailing equipment of different varieties to car dealerships or to those in the automobile detailing industry around the world. The American company is on its way to achieve the highest domestic and international 2013 sales revenue in its history.



"High production car detailing shops need to clean cars as quickly and thoroughly as possible, yet they oftentimes lack the technologies to achieve the results customers want," states spokesman of Daimer Industries, Inc.®, Matthew Baratta. "Daimer® is delighted to announce the launch of carpet cleaners with high temperatures as great as 210º F and a pressure level of 170 psi. The equipment is ideal for cleaning car interiors more effortlessly, thus allowing pros to clean more cars in the same period of time than they do now using manual methods or inferior technologies."



The XTreme Power® XPH-5900I commercial carpet cleaners from Daimer® can be used as both steam cleaning equipment and industrial carpet cleaner systems. The high-grade mobile car wash machine http://www.carautodetailingusa.com/mobile-car-wash-equipment.html offers powerful water column lift plus enhanced suction and rapid drying time. The carpet steam cleaners feature adjustable temperature control technology that makes users adjust the flow of the temperature according to the cleaning application or carpet fibers. The XPH-5900I does not fall in the category of truck mount carpet cleaners, however, the machine is durable, mobile, powerful, and easy to use.



Car detailing professionals seek performance-enhancing carpet cleaning machines that provide excellent cleaning power, require minimum effort, and feature rapid drying times. The professionals generally look for machines offering high temperatures for dissolving rigid dirt buildup and efficient cleaning results.



The company's XTreme Power® XPH-5900I http://www.daimer.com/carpet-cleaners/xtreme-power-xph-5900i.htm creates temperatures as high as 210º F to quickly help contend with most stains and deposits on car carpets, fabrics, upholstery, and seats. The presence of two inline heating elements allows the carpet cleaner to reach higher temperatures within just five minutes. The quality car wash machine is ideal for difficult car detailing applications. Experts recommend turning off heat while cleaning carpets made of natural fibers like wool. The heat can be turned off by simply disabling the heat switches.



The XTreme Power® XPH-5900I can also be used to clean upholstery, furniture, and carpets in offices, residences, and other facilities. The system can even maintain vertical office cubicles and furniture. Additionally, Daimer®'s Low-Flow Technology included with the top-quality carpet cleaners www.daimer.com/allcarpet-cleaners/ reduces the drying time to as low as two hours, as the technology cuts down water usage and does not soak the carpet padding.



The XPH-5900I commercial carpet cleaners are the best choice for auto detailers and commercial furniture cleaning workers, due to their advanced features, including adjustable temperature control functionality, minimum drying time, excellent suction power, and solid construction. Daimer®'s patented, Xtreme-XTraction™ 12" carpet wand, available with the high-tech professional carpet cleaners, offers 60% greater suction than other wands on the market.



Other features, such as easy recovery chamber drainage and 25' long hoses, and a host of accessories make carpet cleaning easy.



For Additional Information:

To discover additional features of the XTreme Power® XPH-5900I, call Matthew Baratta at (888) 507-2220, or visit the company's website http://www.daimer.com. These systems are exported to most countries worldwide.



About Daimer Industries, Inc.®:

Daimer Industries, Inc.® is the internationally leading provider of more than 700 models of technologically advanced cleaning machines http://www.daimer.com/, including carpet cleaners, vapor steam cleaners, portable steam cleaners, pressure wash machines, truck mount carpet cleaners, floor steam cleaners, and many more models shipped globally.

More from Agricultural & Farming Products