Cypress Christian School Safeguard the Phone System and Firewall with Perle Surge Protectors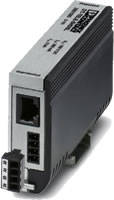 Texas uses more electricity than any other state. Power surges, caused by grid overload or storms are common and have potentially devastating effects on electrical equipment.
Todd Elgie, Director of Technology at Cypress Christian School in Houston identified that lightning and other power surges were frying the ports of the school's phone system and firewall. This meant no phone or internet access, causing significant disruption to students, teachers and administrators.
To safeguard the school, Elgie installed Perle Surge Protectors. He explains, "Where the phone system goes from our device to the phone T1 handoff, and our firewall to the Internet circuit, the ports were being singed. We installed Perle Surge Protectors. So far so good. We had two surges yesterday and all our stuff stayed up."
More from Machinery & Machining Tools