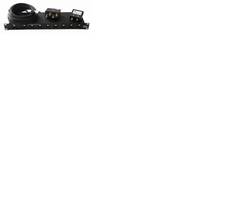 SEE ETS at THE SHOW...
USITT Stage Expo March 9 - 11, 2017 America's Center Convention Complex St. Louis, MO usittshow.com Booth #1736
Visit the ETS booth to learn how ETS Custom Theater Products will save you time, money, your back and an easier time testing your set-up. Plug it together and leave your worries behind.
Only Neutrik connectors are used in ETS products.
Visit! Energy Transformation Systems, Inc.
Website: http://www.etslan.com
About ETS - Woman Owned Small Business
Fremont, CA - Since 1967, beginning with custom-made transformers and continuing since 1981 as innovators of balun, hub, adapter and splitter technology, ETS provides a wide range of media conversion solutions for audio, data and video for analog or digital installations over structured wiring systems. ETS provides you solutions with 100% guaranteed USA-Made products.
ETS (T) 800-752-8208
510-656-2012
(F) 510-656-2026
Energy Transformation Systems,
43353 Osgood Rd., Unit B,
Fremont, CA 94539
More from Machinery & Machining Tools