Clariant Will Present on Additives for Rolling Oils at STLE 2013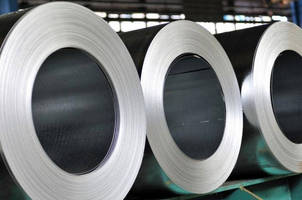 • Industrial Lubricants group to provide formulation insights

• Featured products to include Emulsogen®, Hostacor® and Hostagliss®

• Clariant products are tested and proven to meet customer needs for corrosion and heat resistance, lubricity and stability



Charlotte -- Clariant, a world leader in Specialty Chemicals, today announced that its Industrial Lubricants business will present an invited paper at the STLE 68th Annual Meeting Exhibition in Detroit, held May 5-9, 2013. Chad Crocker, Industrial Applications Chemist, will speak on the"Investigation of Additives for Rolling of Aluminum" on Monday, May 6th at 9:30 a.m. in the LaSalle conference room. At its exhibit in Booth 520, the company will showcase signature products, traditionally used in cutting and forming, that have been rigorously tested for expanded use in rolling oils and rolling emulsions. Clariant technical experts will be available at the booth to discuss these technologies, along with product literature covering test results for these new applications.



"This year's event marks the first time Clariant will participate at STLE under our new brand," said James Stephens, Clariant business line manager for Industrial Lubricants. "The brand expresses what we stand for - high-quality specialty chemical solutions, innovation and sustainability, plus a deep appreciation for the needs of our stakeholders. We believe this initiative to extend the value of our flagship industrial lubricant additives to rolling oils and emulsions clearly demonstrates innovation and appreciation for the changing needs of the industry."



The Clariant presentation will look at various types of additives and how they affect physical characteristics of a finished rolling oil for aluminum. Drawing on scientific analysis and testing, Clariant experts will provide insights into developing formulations for lubricants with exceptional performance and an optimal balance of properties.



Featured products will include Clariant Emulsogen® solutions for rolling emulsions; Clariant Hostagliss® base fluid materials, encompassing polyol and polymeric esters for lubricity; and Clariant Hostacor® products for inhibiting corrosion in rolling oils and emulsions.



CORPORATE MEDIA RELATIONS

KAI ROLKER

Phone +41 61 469 63 63

[email protected]



STEFANIE NEHLSEN

Phone +41 61 469 63 63

[email protected]

www.clariant.com



Clariant is a globally leading specialty chemicals company, based in Muttenz near Basel/Switzerland. On December 31, 2012 the company employed a total workforce of 21,202. In the financial year 2012, Clariant recorded sales of CHF 6.038 billion for its continuing businesses. Continuing businesses are comprised of the following seven business units: Additives, Catalysis Energy, Functional Materials, Industrial Consumer Specialties, Masterbatches, Oil & Mining Services and Pigments. Clariant's corporate strategy is based on four strategic pillars: profitability of the core businesses, research & development and innovation, dynamic growth in emerging markets, and repositioning of the portfolio.