Capacitec launches Capteura® 508-SW Multi-channel Switching Amplifier for Capacitive Displacement and Gap Sensing Systems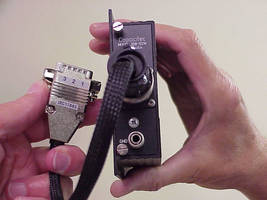 August 16, 2016, Ayer, MA, USA - Capacitec, Inc. (Capacitec) (www.capacitec.com), a global leader for 30 years in the design and manufacture of non-contact capacitive displacement, gap, bore and parallelism sensing technologies for scientific and industrial customers, announces the launch of a brand new line of Multi-channel Non-Contact Displacement, Gap and Bore Sensing capacitive amplifier. Where multiple channels are required at lower speeds, the new low cost multiple channel signal conditioner returns very high linearity & stability of individual channels. The system eliminates the additional cost of any external A/D converter cards while offering direct interface to PLC controllers via Ethernet. The compact switching configuration is ideal for a large number of industrial process displacement, gap and bore measurements.
8 displacement channels, for 4 or 2 diameter calibrations stored internally (max)
Integral 18bit Analog to Digital Converter with 0.05% FS linearity
Microprocessor based compatible with all Capacitec Probes
Bluetooth and Ethernet optional, USB power standard
Optional Ethernet IP Software and Command set software
Compact enclosure: 9.5" X 4.25" X 1.25" (241mm X 108mm X 32mm)
Typical Applications:
Quad sensor gap head adjustments for a high speed inkjet printer head - to flat print surface
Dual diameter bore gauge, optional bi-level quad bore gauge.
Alignment of dual roller parallelism tool
For more information about these and other non-contact sensing systems, visit www.capacitec.com.
About Capacitec, Inc.:
Headquartered in Ayer, Massachusetts, with additional operations in Creteil, France, Capacitec is a global technology company dedicated to advancing the capacitive principle of measurement physics to its highest level in sensor system design. The company's core competencies are the design and manufacture of non-contact capacitive displacement, gap and parallelism sensing systems, which include hardware, data acquisition systems and software. Capacitec specializes in large range, small diameter sensors that operate in severe environments, from cryogenic to +1000°C, under radiation to 1011 RADS and in magnetic fields to 5 Tesla. More than 30 years of successful product line history has demonstrated Capacitec's expertise across all markets, particularly within applications where a more sophisticated ruler is required, and where traditional sensors cannot fit or survive a typical environment.
Contacts:
Technical:
Jeff Peduzzi
Senior Sales Engineer
Capacitec, Inc.
Tel: 978.772.6033
Email: jeff.peduzzi@capacitec.com
Capacitec, Inc.
87 Fitchburg Rd., P.O. Box 819
Ayer, MA 01432
Capacitec Europe
Jean-Pierre MEHEU
European Sales Manager
Capacitec Europe
Tel: 331 43 39 48 68
Email: eurosales@capacitec.com