Botanical Beauty! Abhati Suisse Chooses M&H for New Organic Beauty Range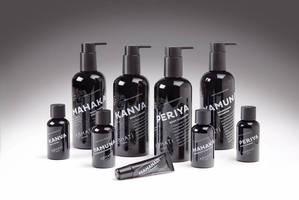 Abhati Suisse is a beauty brand like no other. The Swiss brand, founded by Anju Rupal, fuses ethicality, sustainability and traditional healing techniques to create a range of beauty products that are both scientifically proven and grounded in spiritual healing and expertise. Anju is one of a new wave of social entrepreneurs paving the way for sustainable and cruelty free cosmetics, and she chose MH to bring her vision to life with Abhati's latest range.



Kanva, Yamuna, Mahakali and Periya might not be terms familiar to many, however these are the names of products within Abhati's new bottled range of nourishing shampoos, strengthening conditioners and botanical body cleansers. We can't forget their brand new, entirely natural Mahanadi lip treatment either! All of these names are derived from Hindi, reflecting how the new product range channels the beauty of India and Switzerland in ways that are sure to nurture you both physically and spiritually.



Making the intricate designs on the packaging come alive was M&H Plastics, who aided Rupal and the Abhati design team, Paperlux, throughout the process of launching their new range. "M&H really have helped us make our vision for the new range a reality. They have been outstanding throughout the entire process, transforming our concept into beautiful packaging that truly reflects Abhati's ethos and values. With their commitment to service, M&H have been flawless in providing us with all the support we have needed, and more."



M&H Plastics is a member of the RPC Group of companies.



More from Fluid & Gas Flow Equipment